Ramanathaswamy Temple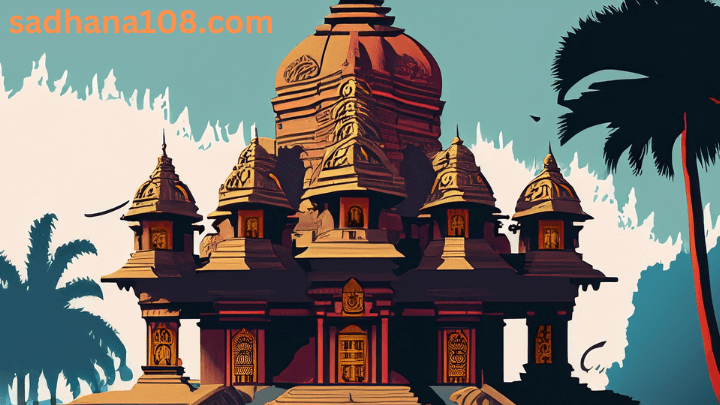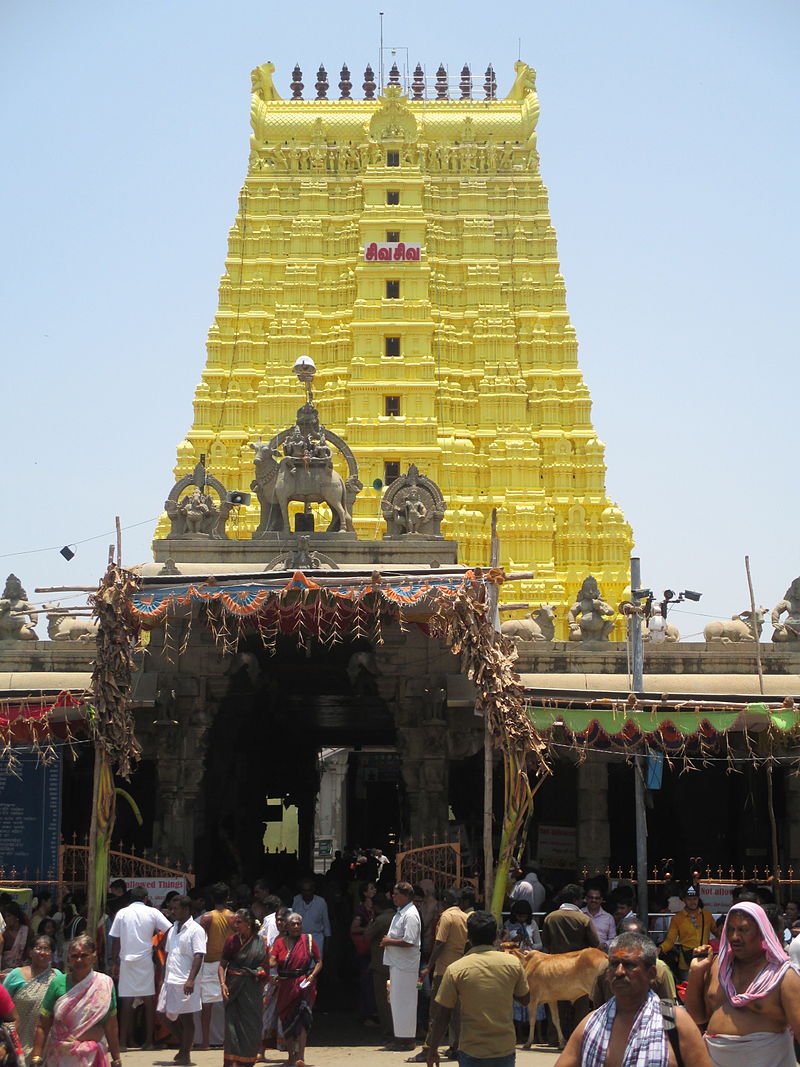 Ramanathaswamy Temple  is a Hindu Temple dedicated to the god Shiva located on Rameswaram island in the state of Tamil Nadu, India. It is also one of the twelve Jyotirlinga temples. It is one of the 274 Paadal Petra Sthalams, where the three of the most revered Nayanars (Saivite saints), Appar, Sundarar and Tirugnana Sambandar, have glorified the temple with their songs. The Ramanathaswamy Temple was expanded during the 12th century by Pandya Dynasty, and its principal shrines sanctum were renovated by Jeyaveera Cinkaiariyan and his successor Gunaveera Cinkaiariyan of the Jaffna kingdom. The temple has the longest corridor among all Hindu temples in India. The temple is located in Rameswaram considered a holy pilgrimage site for Shaivites, Vaishnavites and Smarthas. The presiding deity, the Lingam of Ramanathaswamy (Shiva), is believed to have been established and worshiped by Rama, an avatar of the god Vishnu, to absolve the sins created during the Ramayana war at Sri Lanka.
According to the Ramayana, Rama, the seventh avatar of the god Vishnu, prayed to the god Shiva to absolve him of the sin of killing a Brahmin, committed during his war against the demon king Ravana in Sri Lanka. Rama wanted to have a large lingam to worship Shiva. He directed Hanuman, the monkey lieutenant in his army, to bring a lingam from the Himalayas. When Hanuman was delayed in bringing the lingam, Sita, the wife of Rama, built a small lingam out of the sand available in the sea shore, which is believed to be the lingam in the sanctum.
The primary deity of the temple is Ramanathaswamy (Shiva) in the form of lingam. There are two lingams inside the sanctum - one built by Sita, from sand, residing as the main deity, Ramalingam and the one brought by Hanuman from Kailash called Vishwalingam. Rama instructed that the Vishwalingam should be worshipped first since it was brought by Hanuman - the tradition continues even today.
Like all ancient temples in South India, there is a high compound wall (madil) on all four sides of the temple premises measuring about 865 feet furlong from east to west and one furlong of 657 feet from north to south with huge towers (Gopurams) to the east and the west and finished gate towers to the north and south. The Ramanathaswamy Temple  has striking long corridors in its interior, running between huge colonnades on platforms above five feet high.
The second corridor is formed by sandstone pillars, beams and ceiling. The junction of the third corridor on the west and the paved way leading from the western gopuram to the Setumadhava shrine forms a unique structure in the form of a chess board, popularly known as Chokkattan Madapam, where the Utsava deities are adorned and kept during the Vasanthotsavam (Spring festival) and on the 6th day festival in Adi (July–August) and Masi (February–March) conducted by the Setupati of Ramnad.
---