Chaturbhuj Temple Orchha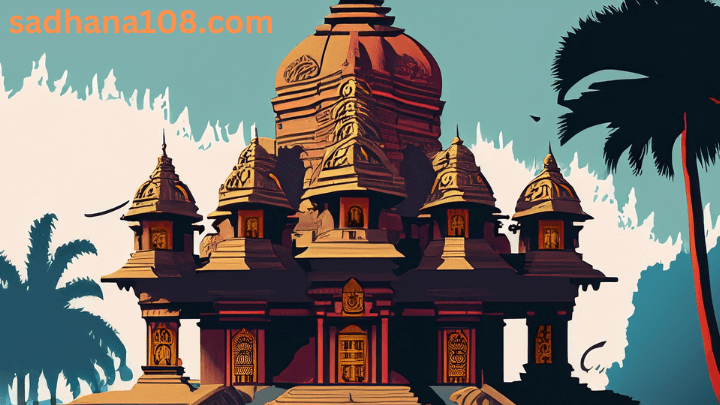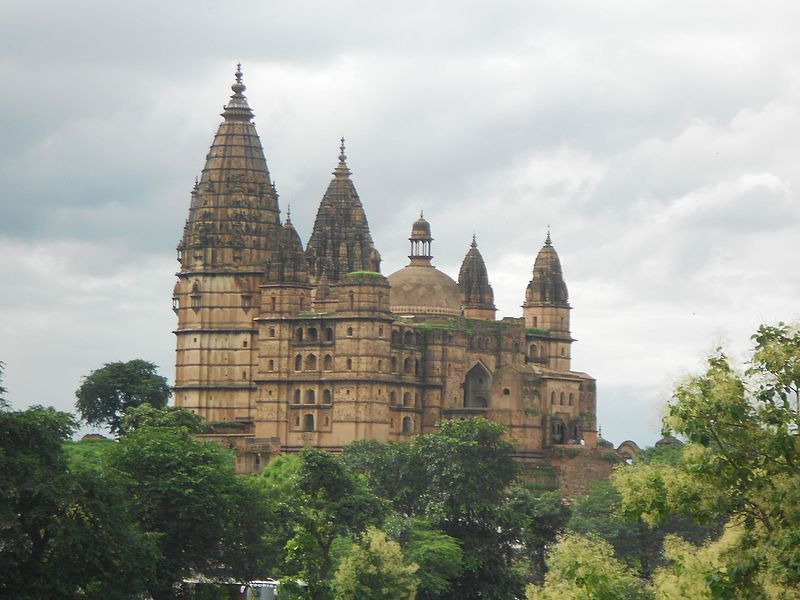 Chaturbhuj Temple , dedicated to Vishnu, is situated at Orchha in Madhya Pradesh, India. The name Chaturbhuj (in Sanskrit चतुर्भुज) is where 'chatur' चतु: meaning "four" and 'bhuj' भुजा meaning "arms" which literally translates to "one who has four arms" and refers to Rama an avatar of Vishnu.The temple has a complex multi-storied structural view which is a blend of temple, fort and palace architectural features.
The temple was originally built to deify an image of Rama, as the chief deity, which however was installed in the Rama Raja Temple inside the Orchha Fort complex. At present an image of Radha Krishna is worshiped in the temple.
The temple is located in the Orccha town, just outside the limits of the Orchha Fort complex, to the south of the Rama Raja Temple. It is in an island formed by the Betwa River. Orccha is accessible by air from Gwalior airport which is 119 kilometres (74 mi) away; regular flights operate from Delhi and Bhopal. By road it is accessible from a diversion from the Jhansi-Khajuraho highway. The nearest rail-head is Jhansi which is 16 kilometres (9.9 mi) away.
The temple was constructed by the Bundela Rajputs of the kingdom of Orchha.Its construction was begun by Madhukar Shahand completed by his son, Vir Singh Deo. in the early 16th century.Madhukar Shah built the temple for his wife, Rani Ganeshkuwari.
According to a local legend, the temple was built after the queen had a "dream visitation" by Lord Rama directing her to build a temple for Him; while Madhukar Shah was a devotee of Krishna, his wife's dedication was to Rama. Following the approval to build the Chaturbhuja Temple, the queen went to Ayodhya to obtain an image of Lord Rama that was to be enshrined in her new temple. When she came back from Ayodhya with the image of Rama, initially she kept the idol in her palace, called Rani Mahal, as the Chaturbhuj Temple was still under construction.
She was, however, unaware of an injunction that the image to be deified in a temple could not be kept in a palace. Once the temple construction was completed and the idol of the lord had to be moved for installation at the Chatrubhuj Temple, it refused to be shifted from the palace. Hence, instead of the Chaturbuj temple, the Rama's idol remained in the palace whereas the Chaturbhuj Temple remained without an idol in its sanctum. As Rama was worshiped in the palace it was converted into the Ram Raja Temple; it is the only shrine in the country where Rama is worshiped as a king.
The management of the temple on a day to day basis is the responsibility of the Ram Raja Trust However, the conservation of the temple structure itself is under the control of the State Archaeology Department.
---