Ekvira Mata Mandir, Lonavla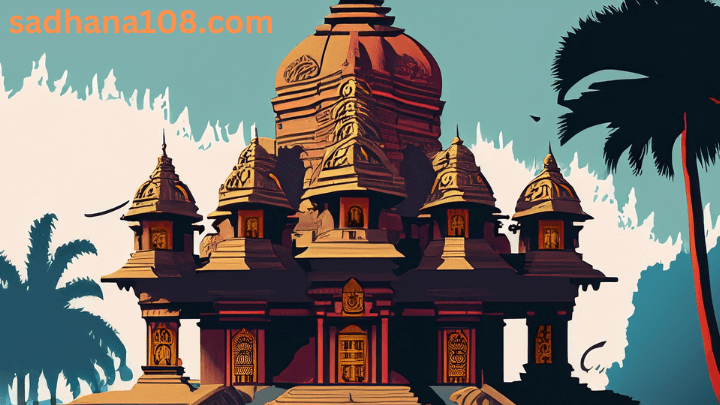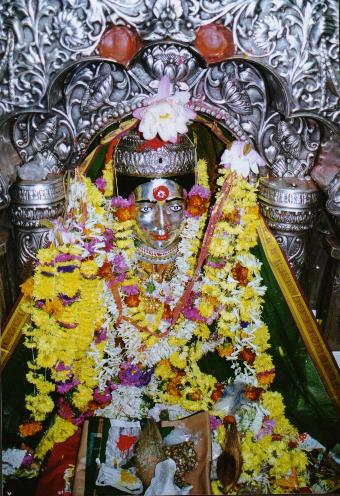 The Ekvira Mata Mandir is a Hindu temple located near the Karla Caves near Lonavala in Maharashtra, India. Here, the worship of the goddess Ekvira is carried on right next to the caves, once a center of Buddhism. The Ekvira Mata Mandir is a prime spot of worship for the Aagri-Koli People. But along with the Koli (fisherman) folk, Ekvira is worshipped by many people especially those belonging to the CKP & Daivadnya Brahmins & somewhat kunbi caste as their presiding family deity, Kuldaivat.
This temple-complex originally consisted of three alike shrines built in a row all facing west. Of these, the central and the southern shrines are preserved in full and rest of the structures are preserved only on plan and that too brought to light in the clearance work. Maha-mandapa, varsha-mandapa and gopura are situated in front of these three shrines and these three shrines are surrounded by sixteen shrines of additional parivara devatas. The devotees throng the temple on all occasions of Navaratri and Chaitri Navratra to worship and celebrate. Animal sacrifices are also offered in this temple, including the sacrifice of goat / chickens. It is believed that the Goddess has majestic powers.
According to the legend, this temple was constructed by the Pandavas during their exile in the forest (araṇyavāsam). Once when Pandavas visited this holy place, Ekvīrā Mātā appeared before them. She instructed them to build a temple for her. To test the kārya diksha (work ethic) of the Pandavas, the Goddess laid a condition that the construction must be done overnight. The Pandavas then indeed built Ekvira Mata Mandir in one night. Impressed by the bhakti (devotion) of the Pandavas, the Goddess blessed them and granted the boon that they will not be discovered by anybody during their ajñātavāsam (secret exile). The Goddess is an avatār of Renuka Devi.
However, the carbon dating states that the shrines were developed over two periods – from the 2nd century BC to the 2nd century AD, and from the 5th century AD to the 10th century.
The temple is located on a hill. One needs to ascend around 500 steps to reach the temple. It is surrounded by Karla caves, which are now protected by the Archeological department. While the main deity is Ekvīrā Mātā, to her left is Jogeśvarī Devi. One gets an excellent view of the surrounding from the hill top. Halfway down the hill, there is a temple for the holy feet of the Goddess.
---