Kailasa Temple, Ellora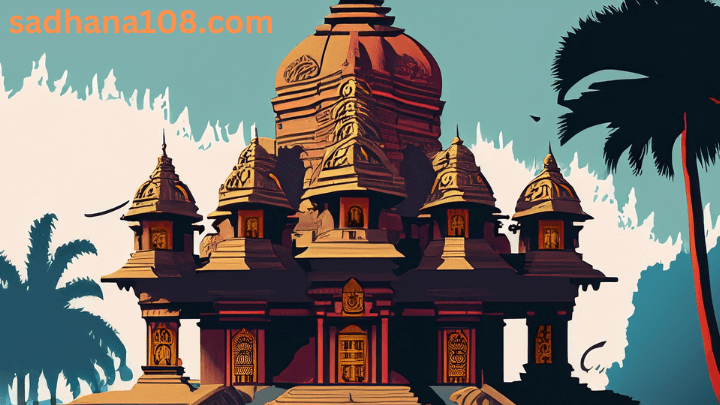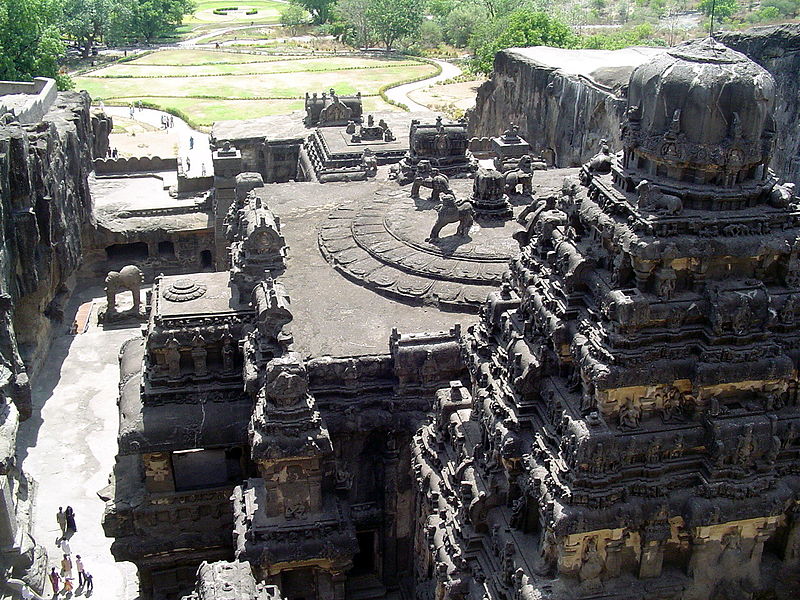 The Kailash (IAST: Kailāśa) or Kailasanatha temple (Kailāsanātha) is one of the largest rock-cut ancient Hindu temples located in Ellora, Maharashtra, India. A megalith carved out of one single rock, it is considered one of the most remarkable cave temples in India because of its size, architecture and sculptural treatment.
The Kailasanatha temple (Cave 16) is one of the 32 cave temples and monasteries known collectively as the Ellora Caves. Its construction is generally attributed to the 8th century Rashtrakuta king Krishna I in 756-773 CE. The temple architecture shows traces of Pallava and Chalukya styles.
The Kailasa temple lacks a dedicatory inscription, but there is no doubt that it was commissioned by a Rashtrakuta ruler. Its construction is generally attributed to the Rashtrakuta king Krishna I (r. 756-773 CE), based on two epigraphs that link the temple to "Krishnaraja" (IAST Kṛṣṇarāja)
The Baroda copper-plate inscription (c. 812-813 CE) of Karkaraja II (a ruler of a Rashtrakuta branch of Gujarat) records the grant of a village in present-day Gujarat. It mentions Krishnaraja as the patron of Kailasanatha, and also mentions a Shiva temple at Elapura (Ellora). It states that the king constructed a temple so wonderous that even the gods and the architect were astonished. Most scholars believe that this is a reference to the Kailasa Shiva temple at Elora. The Kadamba grant of Govinda Prabhutavarsha similarly appears to credit Krishnaraja with the construction of the temple. However, the attribution of the Kailasa temple to Krishna I is not completely certain because these epigraphs are not physically connected to the caves, and do not date Krishnaraja's reign. Moreover, the land grants issued by Krishna's other successors do not contain any references to the Kailsa temple.
---