Shri Brahma Chaitanya Gondavalekar Maharaj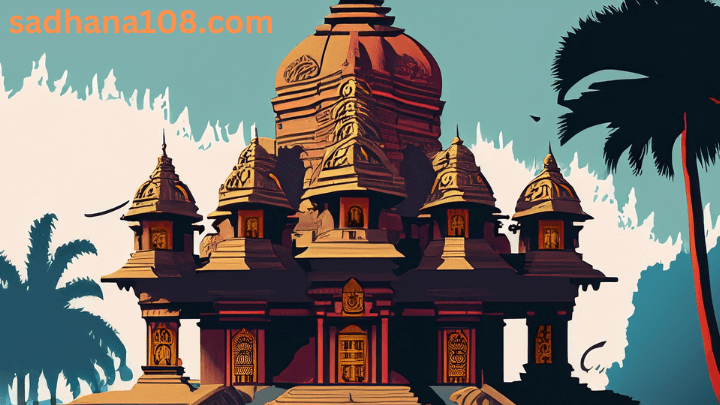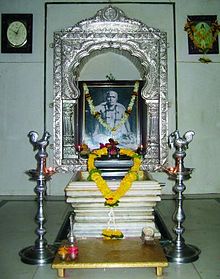 Brahma Chaitanya (also known as Gondavalekar Maharaj; Feb 1845 - Dec 22, 1913) is a Hindu saint who resided in the taluka of Maan at Gondavale Budruk in Satara District, Maharashtra, India. His pre-sainthood name was Ganapati. Brahma Chaitanya was a devotee of the Hindu god Rama and signed his name as 'Brahmachaitanya Ramdasi'.
He left his home in search of a spiritual guru when he was nine years old. After knowing his whereabouts, his father brought him back from Kolhapur. He married when he was 11 years old, and again left home in search of a guru. He went to Yehalegaon in Nanded district and became a disciple of Tukamai. Tukamai gave him the name Brahma Chaitanya . After the death of his first wife, he married a girl who was blind since birth.He died on Margashirsh Vadya Dashmi of shak samvat 1835 (22 December 1913) in Gondavale.
Gondavale is famous for Gondavalekar Maharaj math. Gondavalekar Maharaj was devotee of the god Rama. He spent a lifetime teaching the importance of peace. He showed path of devotion of god Rama to thousands of devotees. He taught a Mantara to people "Shri Ram Jay Ram Jay Jay Ram (श्रीराम जयराम जय जय राम)". There are lots of temples in Gondavale some of them are shri Aaisaheba's Temple, shri Appa maharaj samadhi, Thorale Ram mandir, Dhakate Ram mandir, Datt mandir, Hanuman mandir etc.
---