Vitthal Temple, Pandharpur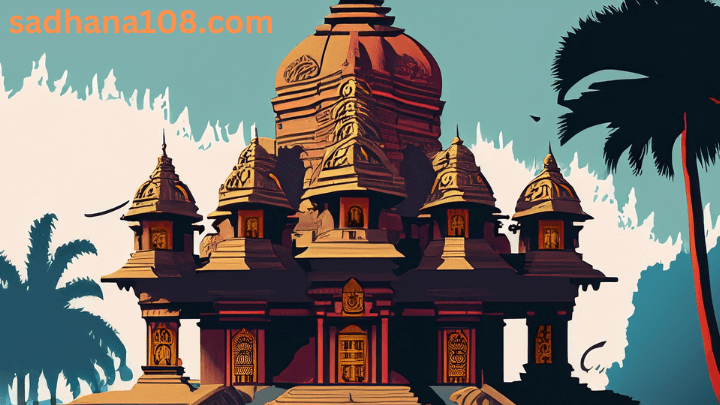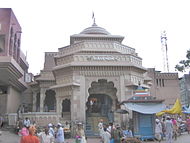 Vitthal temple  is the main centre of worship for Vitthal, believed to be a form of Bhagawan Krishna or Vishnu and his consort Rakhumai. It is the most visited temple in Maharashtra. The Warkaris start marching from their homes to the temple of Pandharpur in groups called Dindi (procession) to reach on Aashadhi Ekadashi and Kartiki Ekadashi. A dip in the holy river Chandrabhaga on whose banks Pandharpur resides, is believed to have power to wash all sins. All the devotees are allowed to touch the feet of the idol of Vithoba. In May 2014, the temple became first in India to invite women and people from backward classes as priests.
The main entrance of Vitthal temple is facing towards the Chandrabhaga or Bhima river. Samadhi of Namadev and Chockamela is at the entrance. Pilgrims will first pray to the Devotees and then enter the temple. A small Ganesh Shrine is present inside the temple as first Shrine. Then, a small hall where bhajans are performed. A small Shrine for Garuda and Hanuman facing Lord is in the same hall. Then, after climbing a few steps, we can see the face of Lord Vittala. We can have this Mukha Darshan any time without standing in Queue. For, Padha Darshan (To touch the Lotus Feet of Lord), there is an entrance which leads to the queue complex outside the temple. It will lead to many small shrines of Bhaktas, then towards the Lord Panduranga. We can touch the feet of Lord. We feel best when we touch the Lord's Lotus feet.
There are Shrines for Rukmini Devi, Sathyabhama Devi, Radhika Devi, Lord Narasimha, Lord Venkateshwara, Goddess Mahalakshmi, Nagaraj, Ganesha, Annapoorna Devi. There is another mandap where all devotees play like Krishna had played with Gopikas. It is a great experience.
---