Trimbakeshwar Shiva Temple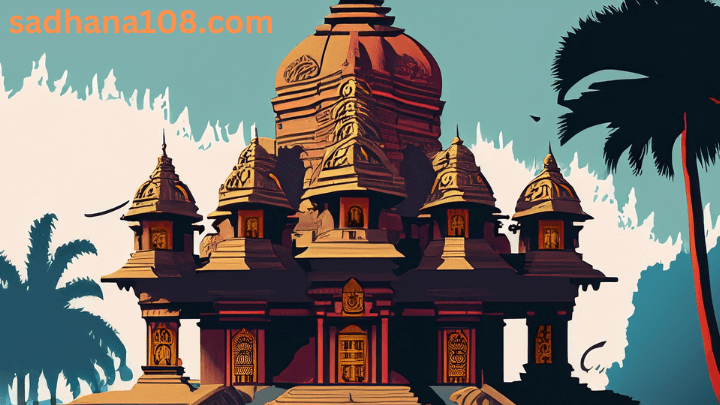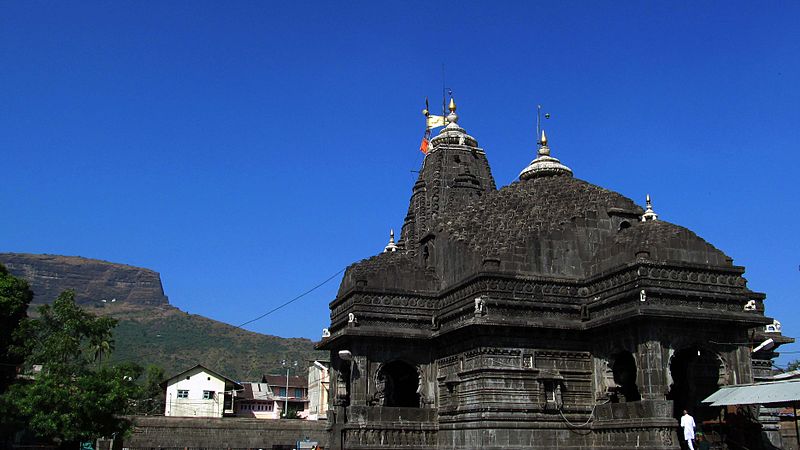 Trimbakeshwar Shiva Temple  is an ancient Hindu temple in the town of Trimbak, in the Trimbakeshwar tehsil in the Nashik District of Maharashtra, India, 28 km from the city of Nashik and 40 km from nashik road. It is dedicated to the god Shiva and is one of the twelve Jyotirlingas, where the Hindu genealogy registers at Trimbakeshwar, Maharashtra are kept. The origin of the sacred Godavari river is near Trimbak.
Kusavarta, a kunda (sacred pond) in the Trimbakeshwar Shiva Temple premises is the source of the Godavari River, the longest river in peninsular India. The current temple was built by Peshwa Balaji Baji Rao (Nanasaheb).
The temple is located between three hills namely Brahmagiri, Nilagiri and Kalagiri. The temple has three lingams (an iconic form of Shiva) representing Shiva, Vishnu and Brahma. The temple tank is called Amritavarshini, which measured 28 m (92 ft) bu 30 m (98 ft). There are three other bodies of water, namely, Bilvatheertha, Viswananthirtha and Mukundathirtha. There are images of various deities, namely, Gangadevi, Jaleswara, Rameswara, Gautameswara, Kedarnatha, Rama, Krishna, Parasurama and Lakshmi Narayana. The temple has also several monasteries and samadhis of saints.
Trimbakeshwar Shiva Temple is a religious center having one of the twelve Jyotirlingas. The extraordinary feature of the Jyotirlinga located here is its three faces embodying Lord Brahma, Lord Vishnu and Lord Rudra. Due to excessive use of water, the linga has started to erode. It is said that this erosion symbolizes the eroding nature of human society. The Lingas are covered by a jeweled crown which is placed over the Gold Mask of Tridev (Brahma Vishnu Mahesh). The crown is said to be from the age of Pandavs and consists of diamonds, emeralds, and many precious stones. The crown is displayed every Monday from 4-5 pm (Shiva).
All other Jyotirlingas have Shiva as the main deity. The entire black stone Trimbakeshwar Shiva Temple is known for its appealing architecture and sculpture and is at the foothills of a mountain called Brahmagiri. Three sources of the Godavari originate from the Brahmagiri mountain.
---