Dhari devi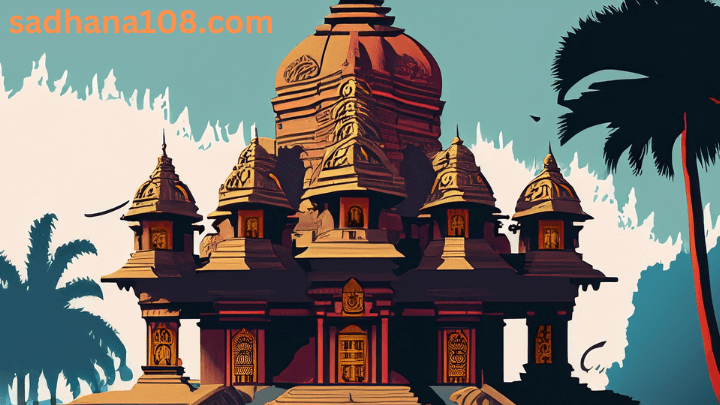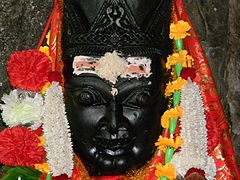 Dhari devi is a temple on the banks of the Alaknanda River in the Garhwal Region of Uttarakhand state, India. It houses the upper half of an idol of the goddess Dhari that, according to local lore, changes in appearance during the day from a girl, to a woman, and then to an old lady. The idol's lower half is located in Kalimath,where mata is prayed in Kali roop.
This shrine is one of 108 shakti sthals in India, as numbered by Srimad Devi Bhagwat.
The temple is located in Kalyasaur along the Srinagar -Badrinath Highway. It is about 15 km from Srinagar, Uttarakhand, 20 km from Rudraprayag and 360 km from Delhi.
A compelling legend is of Dhari Devi, guardian deity of Uttarakhand, whose idol was removed from her temple shifted, at about 7.30 pm on Sunday, 16 June 2013 by priests and locals, few hours before the cloudburst. A manifestation of Goddess Kali, Dhari Devi is revered as the protector of the Char Dhams.
As per believers, Uttarakhand had to face the Goddess' ire as she was shifted from her 'mool sthan' (original abode) to make way for a 330 MW hydel project that lies in ruins after the flood. A similar attempt in 1882 by a local king had resulted in a landslide that had flattened Kedarnath.
Built by Alaknanda Hydro Power Company Ltd (AHPCL), a subsidiary of infrastructure major GVK, the Srinagar hydel project had faced opposition from locals, saints and the BJP. They are opposed to the plan to relocate the Dhari Devi temple from its original site on a small island in the middle of the River Alaknanda..
---