Kanchi Kailasanathar Temple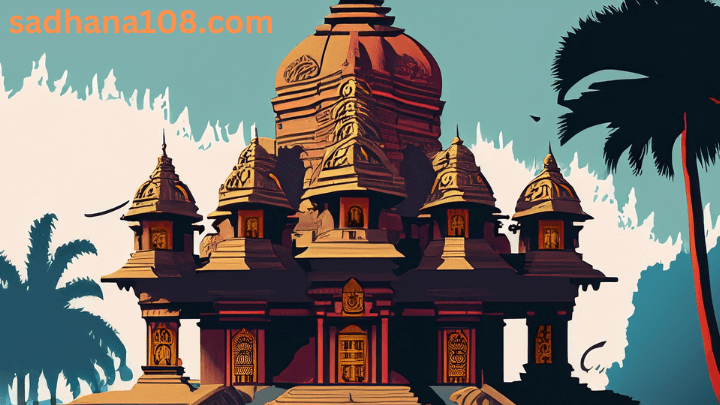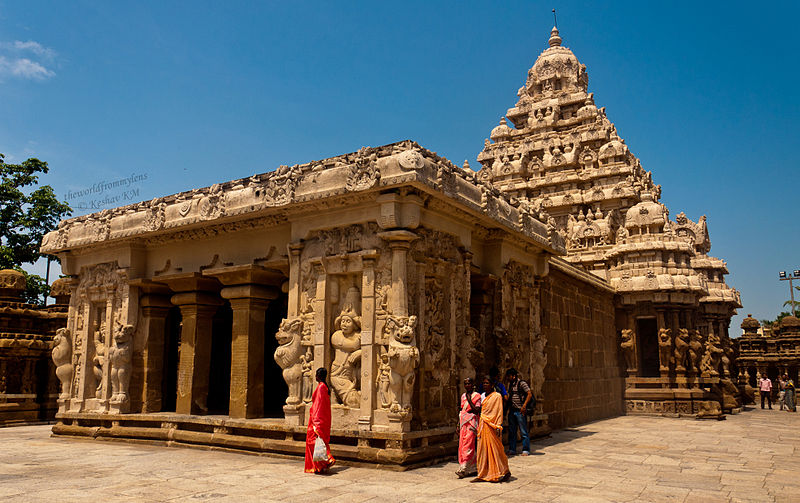 The Kanchi Kailasanathar Temple is the oldest structure in Kanchipuram. Located in Tamil Nadu, India, it is a Hindu temple in the Dravidian architectural style. It is dedicated to the Lord Shiva, and is known for its historical importance. The temple was built from 685-705AD by a Rajasimha ruler of the Pallava Dynasty. The low-slung sandstone compound contains a large number of carvings, including many half-animal deities which were popular during the early Dravidian architectural period. The structure contains 58 small shrines which are dedicated to various forms of Shiva. These are built into niches on the inner face of the high compound wall of the circumambulatory passage.  The temple is one of the most prominent tourist attractions of the city.
The Kanchi Kailasanathar Temple is located on the banks of the Vegavathy River at the western limits of the Kanchipuram. It faces east. Its location, demarcated according to the religious faiths, is in one of three "Kanchis", the Shiva Kanchi; the other two Kanchis are, Vishnu Kanchi and Jain Kanchi.  It is 75 kilometres (47 mi) from the Chennai, the capital city of Tamil Nadu. Kailasanathar is one of several notable temples in Kanchipuram, the others being Ekambaranatha, Kachapeshwarar, Kamakshi Amman, Kumarakottam Temple, and Varadaraja Perumal.
The Kailasanathar Temple (meaning:"Lord of the Cosmic Mountain"), is built in the tradition of Smartha worship of Shiva, Vishnu, Devi, Surya (Sun), Ganesha and Kartikeya, in Hinduism, a practice which replaced the Buddhism.
Kanchi Kailasanathar Temple construction is credited to the Pallava dynasty, who had established their kingdom with Kanchipuram (also known as "Kanchi" or "Shiva Vishnu Kanchi") as the capital city, considered one of the seven sacred cities under Hinduism. In Kanchi, after the Pallavas expanded their territories to the north, west and south both within Tamil, Andhra and Kannada territories under Emperor Narasimhavarman I, they started expanding their capital city of Kanchipuram and built many temples of great magnificence. Among the two unique specimens of temple architecture of the period 640-730 AD are the Tiru Parameswara Vinnagaram, which is also known as the Vaikunta Perumal temple and the Kailsahanathar Temple.
---