Ulagalantha Perumal Temple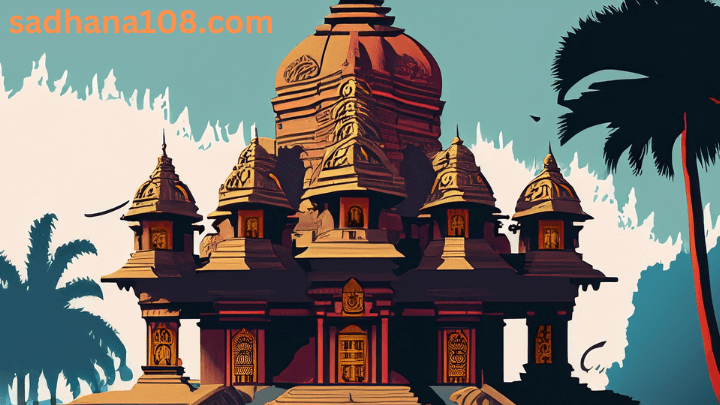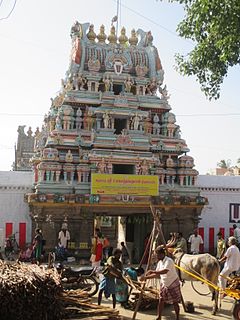 Ulagalandha Perumal Temple is a temple dedicated to Vishnu located in Kancheepuram, Tamil Nadu, India. Constructed in the Dravidian style of architecture, the temple is glorified in the Divya Prabandha, the early medieval Tamil canon of the Azhwar saints from the 6th–9th centuries AD. It is one of the 108 Divyadesam dedicated to Vishnu, who is worshipped as Ulagalantha Perumal and his consort Lakshmi as Amudavalli. The temple is believed to have been built by Pallavas, with later contributions from Medieval Cholas, Vijayanagar kings and Madurai Nayaks.
The Ulagalantha Perumal Temple is found in Big Kanchipuram, and situated close Kamakshi Amman Temple. The temple complex actually houses four Divya Desams in its different precincts, namely Thirukkarvaanam, Thirukaaragam, Thiruneeragam, and Thiruooragam, that last of which is present with in the sanctum sanctorum of the main temple.
As per Hindu legend, Vamana, a dwarf and one of the ten avatars of Vishnu, appeared here to quell the pride of Asura king Bali. Ulagalantha Perumal is believed to have appeared to king Mahabali and the Azhwars. Six daily rituals and a dozen yearly festivals are held at the Ulagalantha Perumal Temple, of which the chariot festival, celebrated during the Tamil month of Chittirai (March–April), is the most prominent. The temple is maintained and administered by the Hindu Religious and Endowment Board of the Government of Tamil Nadu.
---