Vadakkunnathan Temple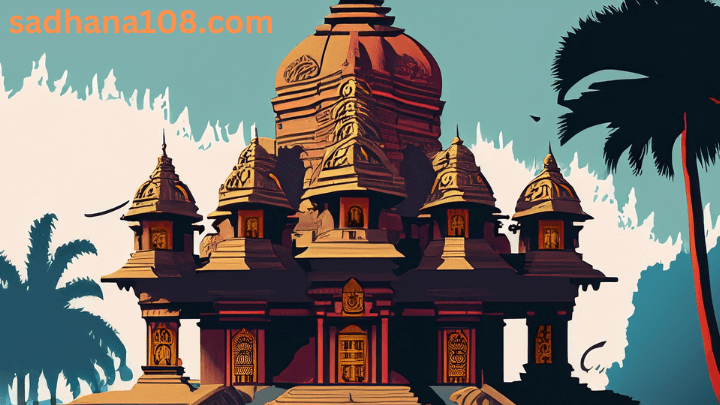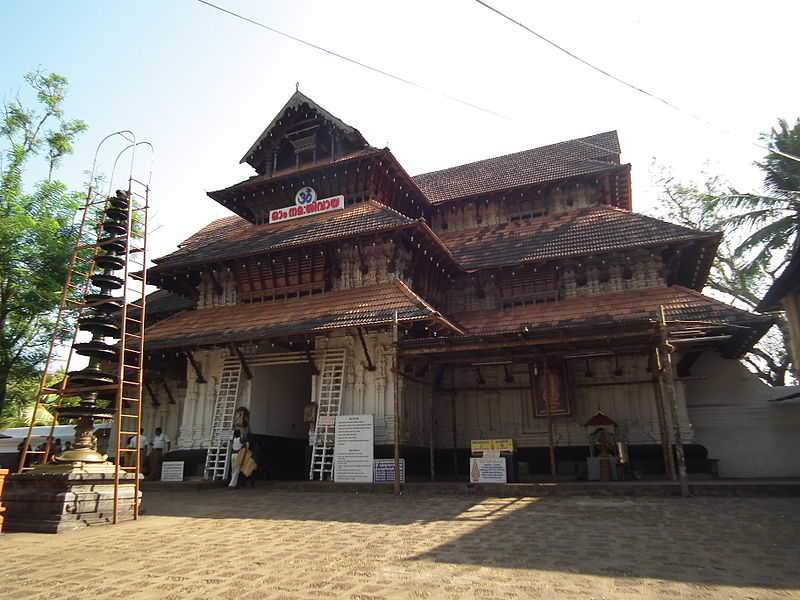 Vadakkunnathan Temple  is an ancient Hindu temple dedicated to Shiva at city of Thrissur, of Kerala state in India. This temple is a classic example of the architectural style of Kerala and has monumental towers on all four sides and also a kuttambalam. Mural paintings depicting various episodes from Mahabharata can be seen inside the temple.The shrines and the Kuttambalam display vignettes carved in wood. The Vadakkunnathan Temple, along with the mural paintings, has been declared as a National Monument by India under the AMASR Act. According to popular local lore, this is the first temple built by Parasurama, the sixth avatar of Vishnu. Thekkinkadu maidan, encircling the Vadakkunnathan Temple, is the main venue of the Thrissur Pooram. Non-Hindus are not allowed to enter into the temple.
In the year 2012 the Archaeological Survey of India (ASI) has recommended 14 sites, including Vadakkumnathan Temple and palaces, from Kerala to include in the list of UNESCO World Heritage Sites.
The story of the origin of the Vadakkunnathan Temple is briefly narrated in Brahmanda Purana and there are references to it in some other works also. Though there are differences between these accounts on the details, all agree on the central fact, namely, that the temple was founded by Parashurama. Parashurama exterminated Kshatriyas twenty one times. In order to cleanse himself and balance his karma he performed a yajna at the end of which he gave away all the land to Brahmins as dakshina. He wanted to retire to some new land to perform tapasya and so he requested the Lord of the seas and oceans Varuna to throw up a new piece of land from the sea.
The famous Sri Mula Sthana where for sometime the linga of Shiva remained. Later, the ruler of Kochi Kingdom decided to shift the linga to a more convenient place and enclose it in a good temple. According to another version, some sages approached him at the end of the yajna and requested him to give them some secluded land. Parashurama then made the request to Varuna for their sake. Varuna gave him a winnow (surpa) and asked him to hurl it into the sea, as he did a large territory of land was at once thrown up by the sea; this territory that rose out of the sea was Kerala. It was then known by the name "Surparaka", from the word, "Surpa" meaning winnow.
---