Yogmaya Temple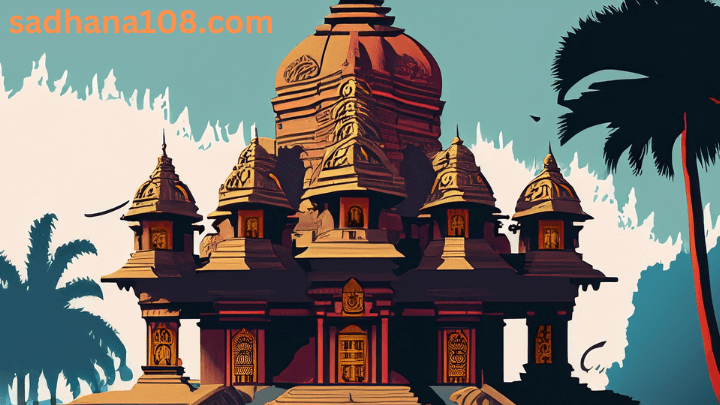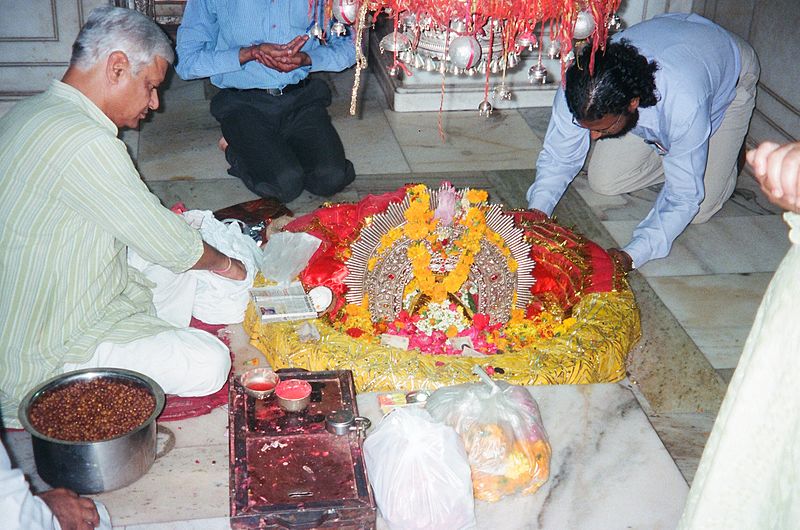 Yogmaya Temple also known as Jogmaya temple, is a 5000 year old Hindu temple dedicated to Goddess Yogmaya, the sister of Krishna, and situated in Mehrauli, New Delhi, close to the Qutb complex. According to local priests this is one of those 27 temples destroyed by Ghazni and later by Mamluks and it is the only surviving temple belonging to pre-sultanate period which is still in use.
Brahmin king Hemu reconstructed the temple and brought back the temple from ruins. During Aurangzeb's reign a rectangular hall was added to the temple which is a witness of a failed attempt by Mughals to convert this ancient temple into a mosque which was later turned into a store room for Devi's vastra.Though its original(300-200 BC) architecture could never be reformed after its deconstruction but its reconstruction had been carried out repetitively by the locals. Yogmaya or Jogmaya is considered, an aspect of Maya, the illusionary power of God. The temple is also venue of a large congregation of devotees during the Navratri celebrations.
The present Yogmaya Temple was built in early 19th century and may be descendant of a much older Devi shrine. Adjacent to the temple lies, a water body, johad, known as 'Anangtal', after King Anangpal Tomar, and covered by trees from all sides The temple is also an integral part of an important inter-faith festival of Delhi, the annual Phool Walon Ki Sair.
In 12th-century Jain scriptures, Mehrauli place is also mentioned as Yoginipura, after the temple. The temple is believed to be built by the Pandavas, at the end of Mahabharata war. Mehrauli is one of the seven ancient cities that make up the present state of Delhi. The temple was first renovated during the rule of Mughal Emperor Akbar II (1806–37) by Lala Sethmal.
The temple lies 260 yards from the Iron Pillar in the Qutb complex, and within the Lal Kot walls, the first fortress citadel of Delhi, constructed by the Tomar/Tanwar Rajput King Anangpal I around AD 731 and expanded by King AnangPal II in the 11th century who also constructed LAL KOT.
---