Ambaji Mata Temple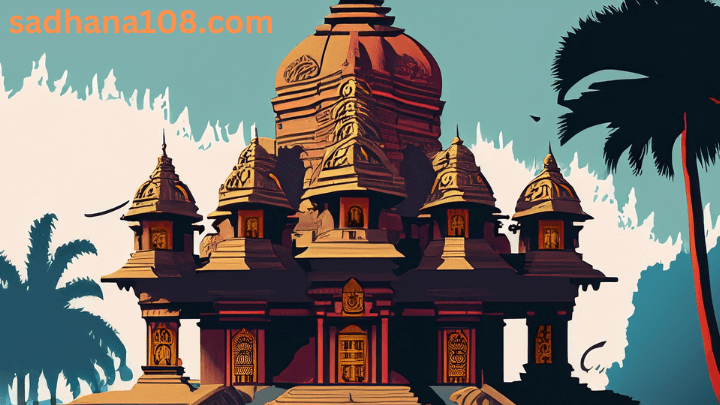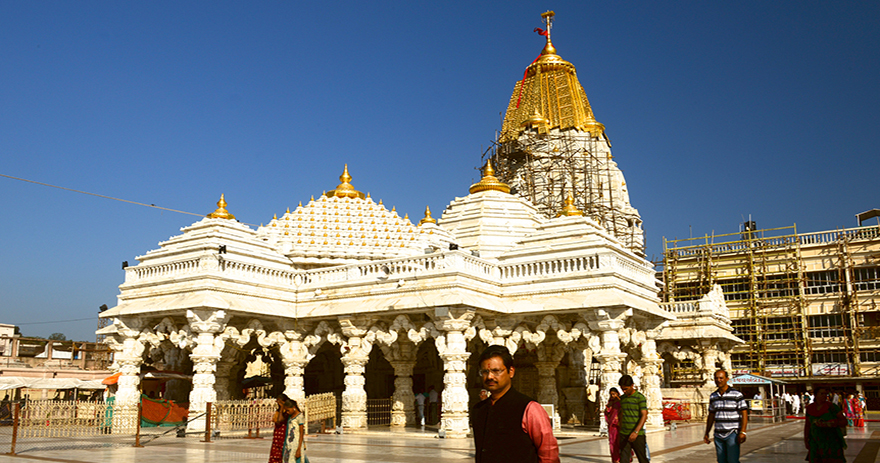 Ambaji is an important temple town with millions of devotees visiting the Ambaji temple every year. It is one of the 51 Shakti Peethas. Ambaji mata temple is a major Shakti Peeth of India. It is situated at a distance of approximately 65 kilometres from Palanpur, 45 kilometres from Mount Abu, and 20 kilometres from Abu Road, and 185 kilometres from Ahmedabad, 50 kilometers from Kadiyadra near the Gujarat and Rajasthan border.
In the holy temple of "Arasuri Ambaji", there is no image or statue of goddess the holy "Shree Visa Yantra" is worshiped as the main deity. No one can see the Yantra with naked eye. The photography of the Yantra is prohibited.
The original seat of Ambaji Mata Temple is on Gabbar hilltop in the town. A large number of devotees visit the temple every year specially on Purnima days. A large mela on Bhadarvi poornima (full moon day) is held. Every Year from all over the country people come here walking all over from their native place just to worship MAA AMBE in September. The whole Ambaji town is lit up as the nation celebrates the festive time of Diwali.
The Ambaji Mata Temple is open from 7.00 am to 11.30 am, 12.30 pm to 4.30 pm and 6.30 pm to 9.00 pm.
The shrine of hi Amba is regarded as a revered shrine by the Shakta Shaktism sect of Hinduism. It is believed that the Heart of Sati Devi has fallen here. The origin of the Shakti Peetha status temple is from the mythology of Daksha yaga and Sati's self immolation. Shakti Peethas were believed to have been formed when the body parts of the corpse of Sati Devi fell into different regions when Lord Shiva carried her corpse in sorrow after her death. The shrines are considered as highly revered by Shaivist (Shaivism) sect in Hinduism. The Shakti Peethas are mostly worshiped by tantra practitioners.
Ambaji is one of the 51 ancient Shakti Peetha Tirth in India. There are 12 main Shakti Pith Tirth, significant places of pilgrimage for the worship of Shakti, namely, Ma Bhagwati Mahakali Maha Shakti at Ujjain, Ma Kamakshi at Kanchipuram, Mata Bramaramba at Srisailam, Shri Kumarika at Kanyakumari, Mataji Ambaji at AnarGujarat, Mata Mahalaxmidevi at Kolhapur, Devi Lalita at Prayag, Vindhya Vasini at Vindhya, Vishalakshi at Varanasi, Mangalavati at Gaya and Sundari at Bangal & Guhyeshwari Temple in Nepal.
There is no idol or picture in the temple but a simple cave like Gokh in the inner wall, in which A Gold Plated Holy Shakti Visa Shree Yantra having kurma back convex shape and 51 Bij letters therein, connected with that of the original Yantras of Nepal and Ujjain Shakti Piths, is also ritually installed in such a way it can be visible for devotion, but never photographed in past nor can be so done in future. The worship of this Visa Shree Yantra is done only after tying a bandage on the eyes.
---