Angrabadi Temple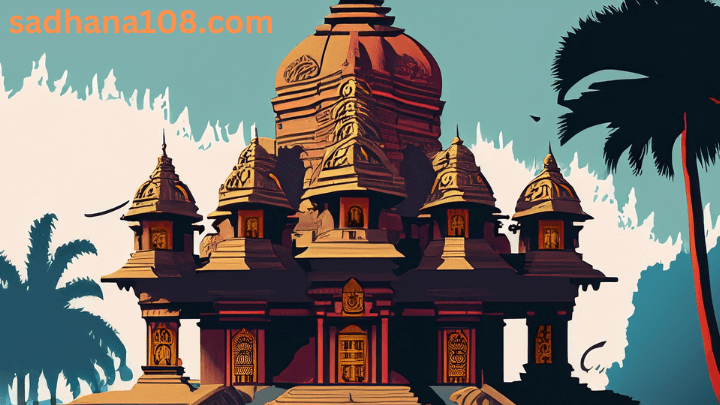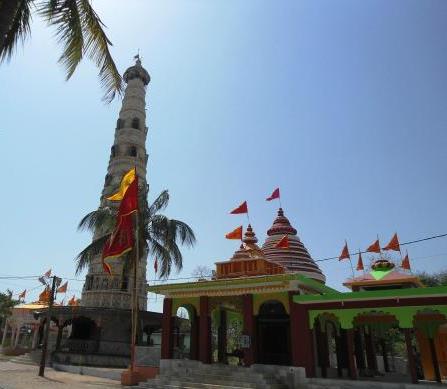 Angrabadi Temple Complex was renamed to Amreshwar Dham by the revered Hindu Seer Shankaracharya Swami Swarupananda Saraswathi.Located at the Khunti district of Jharkhand, the temple is believed to have a Swayambhu Shiva Linga that is regularly worshipped. The temple is also called as Amareshwar because the deity according to legend was worshipped by a Mango tree.
The Angrabadi Temple is kept in the open air and no roof is given. It is said that whenever it has been tried to construct a concrete roof for the temple, Lord Shiva appeared in the dream and ask the enthusiasts to stop the construction. Thus, the temple is so kept over the centuries. Presently, the temple is situated under a banyan tree.
The temple complex is situated on 8 acres of land . The Shiva Temple is roofless, and the lingam is placed under a banyan tree. Besides the swambhu shiva linga, there are temples of Mata Parvati, Durga, Ganesha, Sri Ram, Sita, Lakshman, Hanuman, and a Radha Krishna Temple in the complex. A unique minar-shaped temple in the complex entice visitors.
Angrabadi Temple opens at 6.00 AM & close at 8.00 PM. The century-old enriched history, music, art, religion, food and people exhibit the true essence of Jharkhand's culture. This new Indian state that has been dissected mostly from Bihar held its capital at Ranchi. There are multiple pilgrimages in this eastern state of India. Devotees from across the country and abroad come to this beautiful state to explore the shrines of their concerned sects. Besides, the temples, churches and mosques, the state of Jharkhand has many beautiful places to explore.
The Angrabadi Temple of Lord Shiva is located at a distance of 35 Km from Ranchi city. Devotees arriving to visit the temple via train have to alight at Ranchi Railway Station. Birsha Munda airport is the nearest airport. Both from the station and airport, pilgrims can avail buses and taxis to reach the shrine. Rachi is located at the crossroads of NH 23 and 33. Special Puja is arranged on the pious day of Maha Shivratri. Mundan is another important ritual that is done in this temple of Lord Shiva.
---