Ramaswamy Temple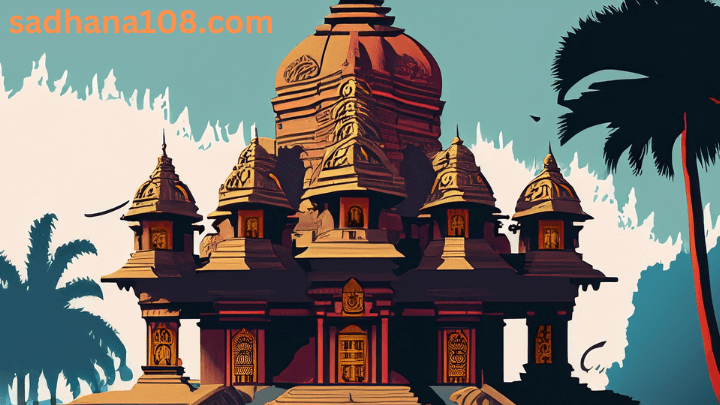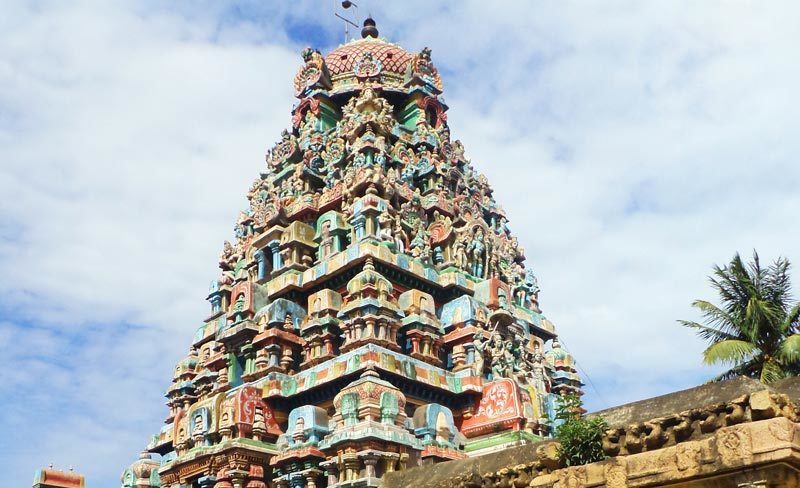 Ramaswamy Temple is a Hindu temple dedicated to Lord Rama, an incarnation of Lord Vishnu located in Kumbakonam, Tamil Nadu, India. The temple has beautiful architecture pieces and has been built by the Nayakkar kings during the 16th century. Govinda Dikshitar, the prime minister of the Nayaks, constructed the temple. He added a commercial corridor between his new temple and the older Chakrapani temple.
The Ramaswamy Temple has a 3-tiered gopuram surrounded by walls. The central shrine houses the image of Rama in a seated posture with his consort Sita. The other images are of his brothers Lakshmana, Bharatha and Chatruguna in standing posture and Hanuman in worship posture. The sixty four pillars in the hall near the gopuram are sculpted with exquisite finesse depicting various episodes of the epic Ramayana. Each pillar is carved out of a single stone and the delicacy is very prominent. Rama in the temple is depicted with Vyakarna Mudra, while Hanuman is depicted holding manuscripts. The other important aspects of the epic like coronation of Vibishana, coronation of Sugriva, relieving Agalya from her curse and Hanuman playing veena. The temple is atytpical of Nayak style of temples.
On the walls of the prakaram(closed precincts of a temple), Ramayanam is depicted in pictorial format in three segments. One can read through Ramayana pictorially whilst taking three pradakshinams(rounds) of the sanctum. 9 September 2015, Ramaswamy Temple has mahakumbabhisekam is taken.
---