Thirumandhamkunnu Temple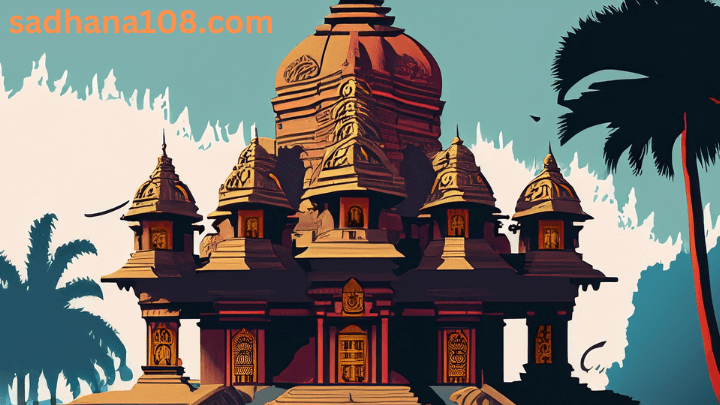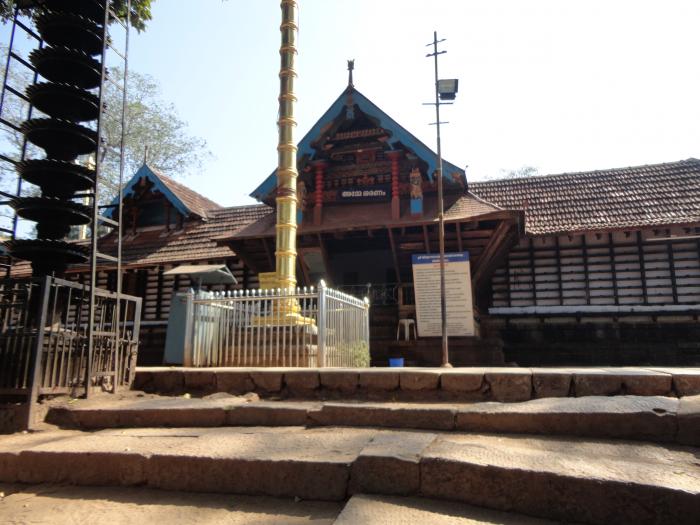 Thirumandhamkunnu Temple is a historically significant Hindu temple in Angadipuram, which was the capital of Valluvanad Rajavamsham,in Malappuram district, Kerala state, South India. The temple deity, Thirumandhamkunnil amma, was the bhara devatha (official goddess) of the kings of Valluvanad, the local feudal kings ruled the area in the Middle Ages. The assassins (called Chavers) of Valluvanad king set out from this temple to Thirunavaya, to participate in the famous Mamankam festival. A memorial structure called the chaver thara ("platform of the assassins") can be found in front of the main entrance of the Thirumanthamkunnu Temple.
The Thirumandhamkunnu Temple is also an important pilgrim center, especially for the eleven-day-long annual festival celebrated in March and April months of the Gregorian calendar. The "principle deity" of temple is supreme lord Shiva. But the famous deity is Sree Bhadrakali or Sree Parvathy, locally called as Thirumandhamkunnilamma and the elephant god Ganesha, for whom the famous Marriage Offering (Mangalya puja) is performed. Devotees believe marriage offering (Mangalya pooja) will remove obstacles for one's marriage. Actually Thirumandhamkunnilamma is the supreme mother, Shakthi devi (goddess of power) in Hinduism. Bhadrakali believed to be born from the third eye of lord Shiva to kill the demon king Daruka. Bhadra means good and Kali means goddess of time. Bhadrakali is worshipped for prosperity and salvation. Devi is considered as the creator, protector, destroyer, nature & kundalini.  Mangalya Puja, Rigveda Laksharchana, Chandattam and Kalampattu are the important religious offerings of the Thirumanthamkunnu Temple.
There are ceremonies and rituals specific to this Hindu temple that are not carried out at others.The Thirumandhamkunnu Temple courtyards are on a hilltop that provides a view of the countryside spread out below.
---