Banke Bihari Temple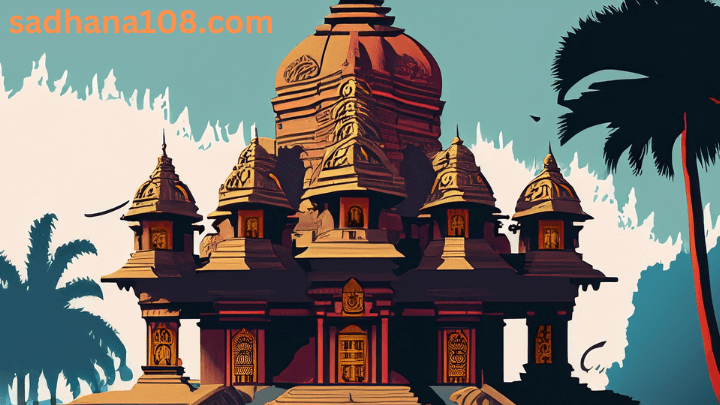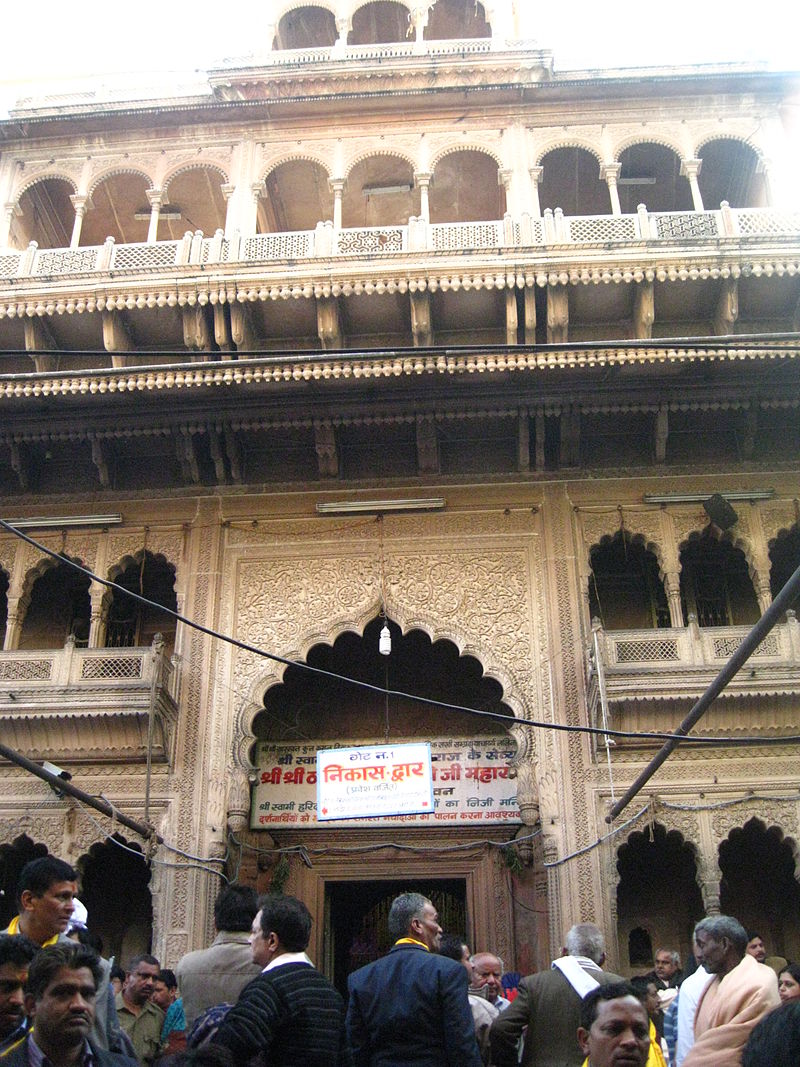 Shri Banke Bihari Temple is a Hindu temple dedicated to Lord Krishna, in the holy city of Vrindavan in the Mathura district of Uttar Pradesh. It is situated near Shri RadhaVallabh Temple.This temple is among the 7 temples of Thakur of Vrindavan including Shri RadhaVallabh Ji, Shri Govind Dev Ji and four others. Bankey Bihari Ji was originally worshipped at Nidhivana. Bankey means "bent in three places" and Bihari means "supreme enjoyer." The image of Lord Krishna stands in the Tribhanga posture. Haridas Swami originally worshipped this devotional image under the name of Kunj-Bihari ("Enjoyer of Lakes").
'Bānke' means 'bent', and 'Bihāri' or 'Vihāri' means 'enjoyer'. This is how Kṛṣṇa, who is bent in three places, got the name "Bānke Bihāri". According to Śrī Brahmjaiasaḿhitā (verse 5.31), Brahma says the following about Kṛṣṇa:
"I worship Govinda, the primeval Lord, round whose neck is swinging a garland of flowers beautified with the moon-locket, whose two hands are adorned with the flute and jewelled ornaments, who always revels in pastimes of love, whose graceful threefold-bending form of Śyāmasundara is eternally manifest."
Banke Bihari Temple was established by Swami Haridas (Lalita Sakhi in Dvapara Yuga), a guru of the famous singer Tansen. Once on the request of his disciples Swami Haridas ji sang the following verse in Nidhivan in Vrindavan " Mai ri sahaj jori pragat bhai ju rang ki gaur syam ghan damini jaisen. Pratham hun ahuti ab hun aagen hun rahihai na tarihai taisain.. Ang ang ki ujraii sugharaii chaturaii sunderta aisain.. Shri Haridas ke swami syama kunjbihari sam vais vaisain.." On singing the verse, the Celestial couple Shyama-Shyam (Radha Krishna) appeared in front of him and his devotees. On the request of Shri Swami ji the couple merged into one and the idol of Banke bihari appeared there (the same idol seen in the temple). The idol was established in Nidhivan.
The image of Bihariji installed in Shri Banke Bihari Temple, is the one granted to Swami Haridas by the celestial couple Shyama-Shyam themselves. Submitting to the desire of devotees, The Lord appeared in person with his divine consort and left back a black charming image before disappearing.
---