Bhoramdeo Temple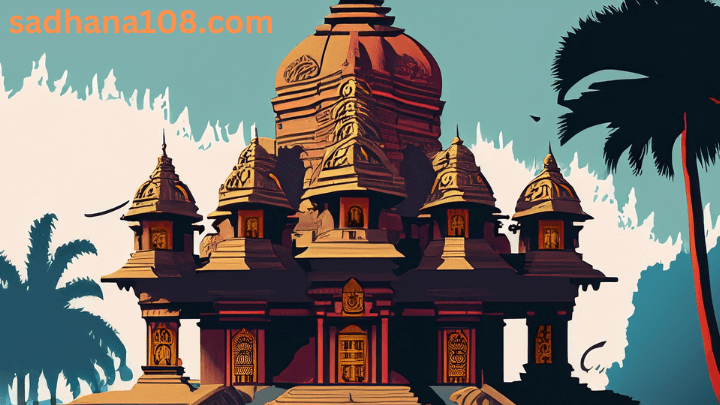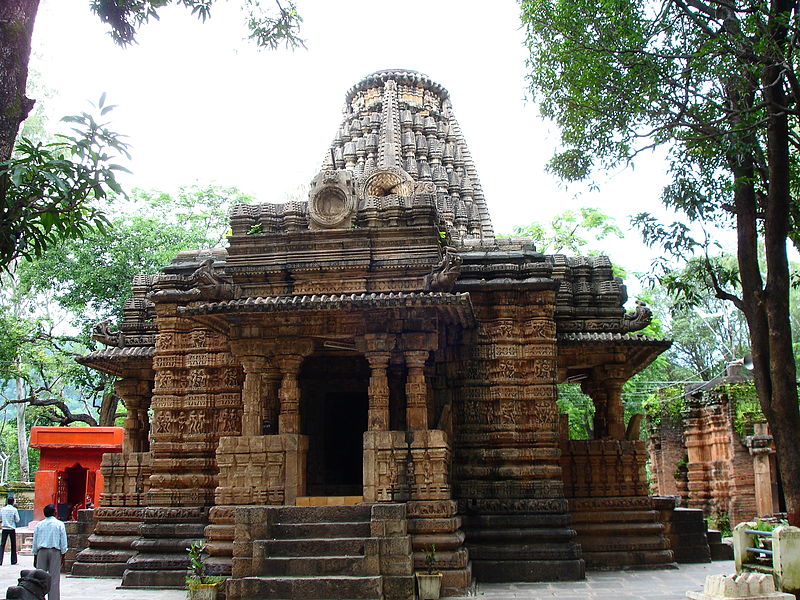 Bhoramdeo Temple is a complex of Hindu temples dedicated to the god Shiva in Bhoramdeo, in the Indian state of Chhattisgarh. It comprises a group of four temples of which the earliest is a brick-temple.
The main temple is the Bhoramdeo temple built in stone. The architectural features with erotic sculptures has given a distinct style akin to the Khajuraho temple and the Konarak Sun Temple in Odisha, and hence the Bhoramdeo complex is known by the sobriquet the "Khajuraho of Chhattisgarh".
Another temple within a distance of about 1 kilometre (0.62 mi) from Bhoramdeo, which is mentioned along with the Bhoramdeo complex is the Madwa Mahal, meaning marriage hall in local dialect, also known as Dullhadeo. It was built in 1349 during the reign of Ramchandra Deo of the Nagavanshi dynasty and has a unique Shiva Linga erected over 16 pillars.
The Bhoramdeao temple complex is built at the foot of the thickly forested scenic backdrop of the Maikal range of hills, in the Daksina Kosala region, which is in the present day Indian state of Chhattisgarh. It is situated 18 km to the North-West of the tehsil town of Kawardha in Kabirdham district.
The nearest airport to the Bhoramdeo complex is 134 km away near Raipur, which is the capital of Chhattisgarh and Raipur is well coneected with the many major cities of the country. Raipur is also the nearest railhead Bombay-Howarah main line. Road communications from Kawardha, the nearest tehsil town to the temple complex, exists to Raipur (116 km), Rajnandgaon(133 km) and Jabalpur(220 km).
There is also a bypass road from Raipur to Madhya Pradesh Highway which skirts the Kanha National Park. The temple complex, rich in history and archeological details, is dated to the Kalachuri period (10th-12th centuries, one ruling over areas in Central India in west Madhya Pradesh, Rajasthan and were called Chedi or Haihaya (Heyheya) (northern branch)) with close identity with the sculptures found in nearby archeological sites such as Janjgir, Kalachuri, Narayanpur and Ratanpur sites. The brick temples were built during the rule of Pandus and are similar to those built in Kharod, Palari, Rajim and Sirpur in the state.
The Bhoramdeo Temple complex, highlighted as a "scintillating poetry in stone", is credited to Nagwanshi Kings who practiced tantrism and who ruled in the then Southern Koshal region, which is now the state of Chhattisgarh. Its construction is dated between the 7th and 12th centuries. As the Gond Tribals of the area worshiped Lord Shiva whom they called Bhoramdeo, the temple was also named Bhoramdeo with the Shiva Linga deified in it.
The single lane approach road winds into the temple complex, where a sculpted figure of Nandi (the bull), the mount of Shiva, is installed and a colurful arch greets visitors. From this entrance is a well laid out esplanade which leads to the temple complex. The esplanade is laid like an avenue planted with Giant bamboo (Dendrocalamus), sal (Shorea robusta), and Arjun trees (Terminalia arjuna) on both sides. It terminates in a man made lake with the Maikal Mountains forming its backdrop. There are Gulmohar trees (Delonix regia) spreading its branches with profusion of flowers in orange-red hue. Boats, which ply in the lake, are moored to a jetty, and a fountain at the center of the lake spreads jets of water. The Bhoramdeo Temple complex is situated on the banks of this lake
---