Salasar Balaji Mandir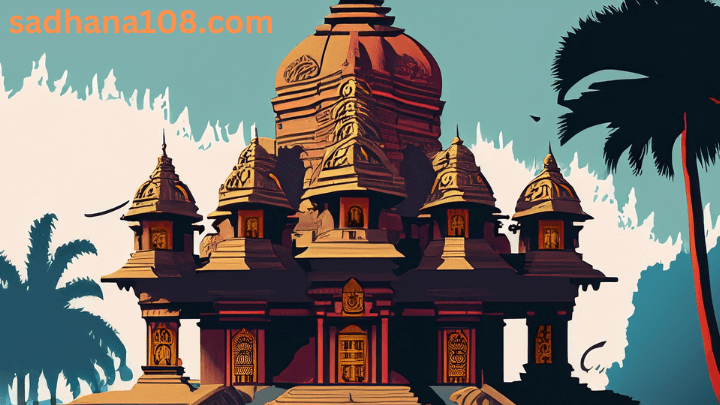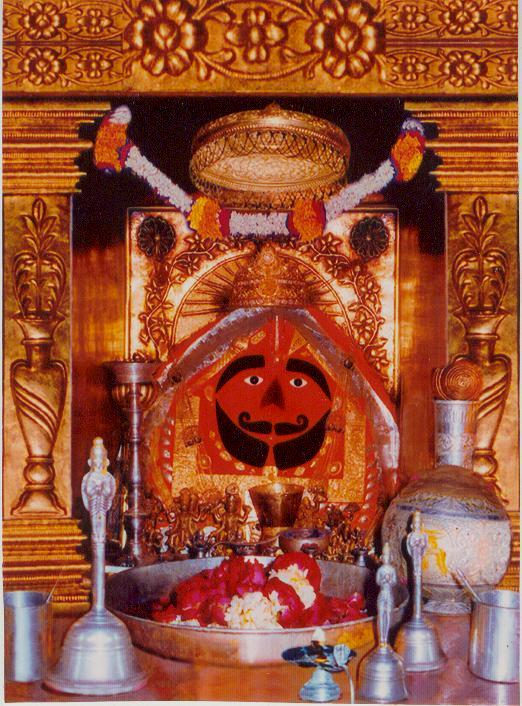 Salasar Balaji or Salasar Dham in India is a place of religious importance for the devotees of Hanuman. It is located in the town of Salasar, on National Highway 65 near Sujangarh in Churu district, Rajasthan. The temple of Balaji, another name of Hanuman, is situated in the middle of Salasar and attracts innumerable worshippers throughout the year. On Chaitra Purnima and Ashvin Purnima, large fairs are organised that attract devotees as they pay homage to the deity.
Salasar Balaji is in the religious circuit that includes the pilgrim centres of Rani Sati Temple, Jeen Mata and Khatushyamji, which are located close to it. Initially a small construction, the temple of Salasar Balaji is now considered to be a Shakti Sthal (a shrine) and Swayambhu (self creation) by faith, belief, miracles and wish fulfilments of the devotees.
One claims the discovery of the site by Ginthala Jat of Asota village in Nagaur district of Rajasthan. On one Saturday of Shraavana shukla Navami samvat 1811 (1754 AD), a miracle happened. A Ginthala Jat farmer of Asota village was ploughing his field when all of sudden the plough was hit by a stony thing and a resonating sound was created. He dug up the soil of that place and found an idol covered with sand. His wife reached there with his lunch. The farmer showed the idol to his wife. She cleaned up the idol with her saree. The idol was that of Balaji (Hanuman). They bowed their heads with devotion and worshipped Balaji.
The news of appearance of Balaji soon spread in the Asota village and reached the Thakur of Asota. That night Balaji appeared in Thakur's dream and ordered him to send the idol to Salasar in the Churu district. Same night a devotee of Hanuman, Mohandas Maharaj of Salasar saw Hanuman or Balaji in his dream too. Balaji told him about the idol of Asota. He immediately sent a message to the Thakur of Asota. The thakur was surprised to discover that Mohandas knew even minor details without coming to Asota. Certainly it was due to the divine powers of Balaji. The idol was sent to Salasar and was consecrated at the place presently known as Salasar Dham.
A slightly modified version to the same story indicates that upon seeing the dream of appearance of the Hanuman, the Thakur of that village ordered the idol to be shifted to Salasar and placed at the temple for the religious rituals to be performed. He brought two bulls, placed the idol on its cart and left them in the open courts believing to build the temple at the place where the bulls would stop. The place where the bulls stopped was given the present name of Salasar. Many of the villagers, shopkeepers and traders shifted their living to Salasar and thus a new village was formed
---