Karni Mata Temple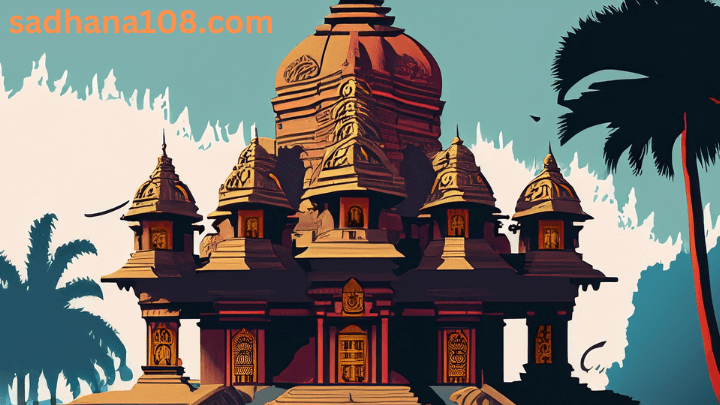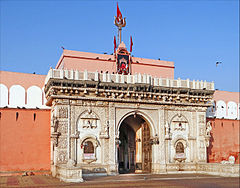 Karni Mata Temple is a Hindu temple dedicated to Karni Mata at Deshnoke, 30 km from Bikaner, in Rajasthan, India. It is also known as the Temple of Rats.
The temple is famous for the approximately 25,000 black rats that live, and are revered in, the temple. These holy rats are called kabbas, and many people travel great distances to pay their respects. The temple draws visitors from across the country for blessings, as well as curious tourists from around the world.
Legend has it that Laxman, Karni Mata's stepson (or the son of one of her storytellers), drowned in a pond in Kapil Sarovar in Kolayat Tehsil while he was attempting to drink from it. Karni Mata implored Yama, the god of death, to revive him. First refusing, Yama eventually relented, permitting Laxman and all of Karni mata's male children to be reincarnated as rats.
The story behind rats at the Karni Mata Temple is different according to some local folklore. According to this version, a 20,000 strong army deserted a nearby battle and came running to Deshnoke. Upon learning of the sin of desertion, punishable by death, Karni Mata spared their lives but turned them into rats, and offered the temple as a future place to stay. The army of soldiers expressed their gratitude and promised to serve Karni Mata evermore.
Eating food that has been nibbled on by the rats is considered to be a "high honor". If one of them is killed, it must be replaced with one made of solid silver.The building was completed in its current form in the early 20th century in the late Mughal style by Maharaja Ganga Singh of Bikaner.
In front of the Karni Mata Temple is a beautiful marble facade, which has solid silver doors built by Maharaja Ganga Singh. Across the doorway are more silver doors with panels depicting the various legends of the Goddess. The image of the Goddess is enshrined in the inner sanctum.
The Karni Mata Temple was further enhanced by Kundanlal Verma of Hyderabad-based Karni Jewelers in 1999. The silver gates to the temple and the marble carvings were also donated by him
---