Kukke Subramanya Temple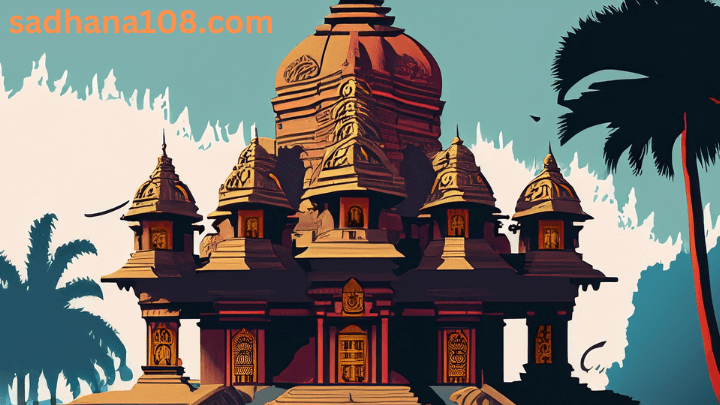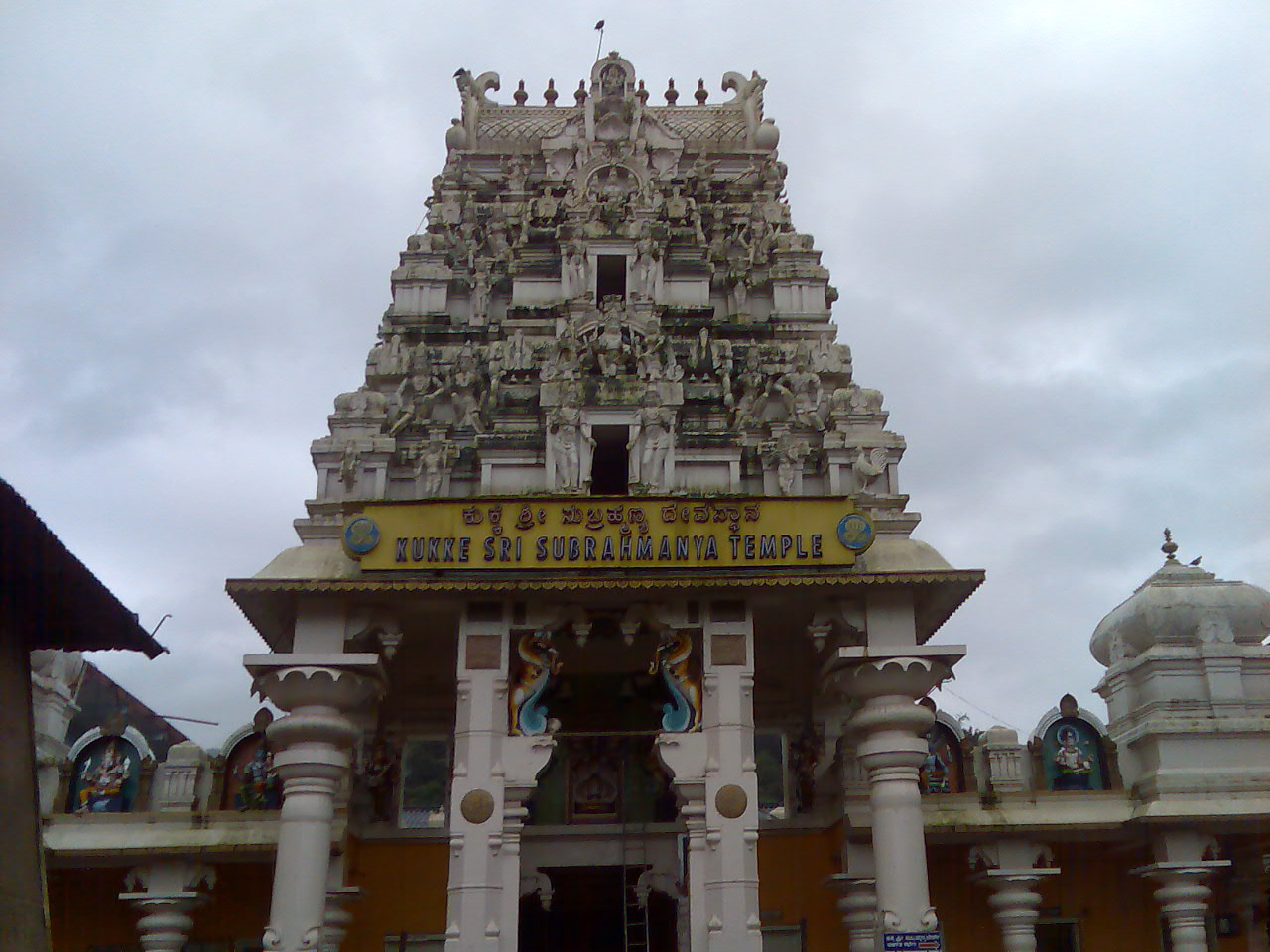 Kukke Subramanya Temple (Tulu and Kannada Kukke subrahmaṇya) is a Hindu temple located in the village of Subramanya, Karnataka Here Kartikeya is worshipped as Subramanya, lord of all serpents. The epics relate that the divine serpent Vasuki and other serpents found refuge under Subramanya when threatened by the Garuda.
The Kukke Subramanya Temple is located in the beautiful Western Ghats range of Karnataka. Overlooking the temple is the famous mountain of Kumara Parvatha, a popular hiking destination for trekkers from across South India. Kumara Parvatha forms a picture-perfect backdrop to the temple entrance and the Shesha Parvatha (a mountain shaped like a six-headed mythological serpent, adjacent to Kumara Parvatha) looks like a cobra with its open hood, as if protecting the temple shrine of Lord Subramanya. The temple is situated on the western slopes of the Ghats and is covered with dense evergreen forests.
Pilgrims going to the Kukke Subramanya Temple have to cross the Kumaradhara River and take a holy dip in the river before entering the temple for their darshan holy viewing of the Lord.
The devotees enter the courtyard from the doorway at the back, and circumambulate the deity. Between the sanctorum and the portico entrance, there is the Garuda pillar covered with silver. Devotees circumambulate this pillar. It is believed that this pillar was enchanted and planted there to shield devotees from the poisonous flames arising from the breath of Vasuki, who resides inside. Beyond the pillar is the outer hall, the inner hall, and then the sanctorum of Sri Subrahmanya. At the centre of sanctorum is a pedestal. On the upper dais stands the deity of Sri Subrahmanya and the deity of Vasuki and, at a somewhat lower level, the deity of Shesha. Ritual worship is offered to these deities every day.The temple is slowly increasing in popularity, owing to its religious significance and importance.
---