Sabrimala Ayyappa Temple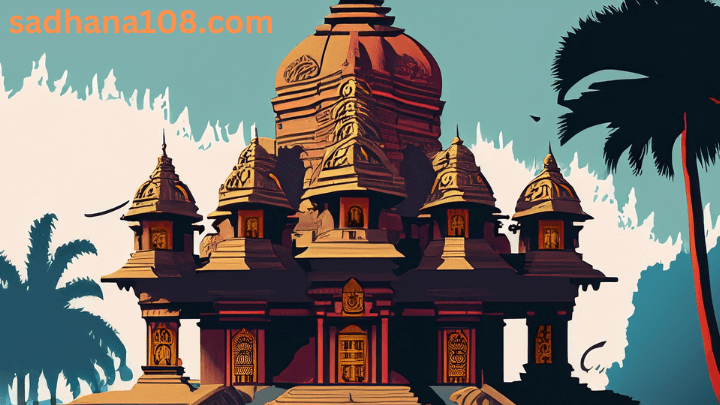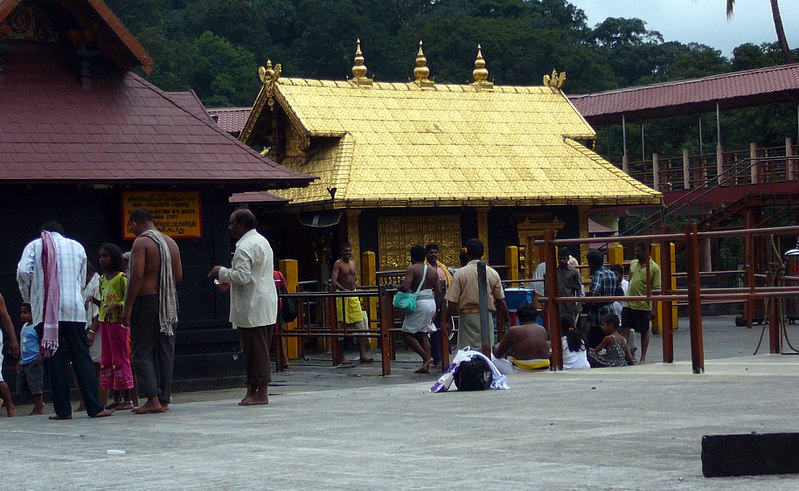 Sabrimala Ayyappa Temple is a Hindu pilgrimage centre located at the Periyar Tiger Reserve in the Western Ghat mountain ranges of Pathanamthitta District, Perunad grama panchayat in Kerala. It is one of the largest annual pilgrimages in the world with an estimated over 100 million devotees visiting every year. Ayyappan's temple is situated amidst 18 hills. The temple is situated on a hilltop at an altitude of 1260 m (4,133 ft) above mean sea level, and is surrounded by mountains and dense forests. The dense forest, (Periyar Tiger Reserve), around the Sabrimala Ayyappa Temple is known as Poongavanam. Temples exist in each of the hills surrounding Sabarimala. While functional and intact temples exist at many places in the surrounding areas like Nilakkal, Kalaketty, and Karimala remnants of old temples survive to this day on remaining hills.
The shrine at Sabarimala is an ancient temple of Ayyappan also known as sasta and Dharmasasta. In the 12th century, Manikandan, a prince of Pandalam dynasty, meditated at Sabarimala temple and became one with the divine. Manikandan was an avatar of Ayyappan.
Sabarimala is linked to pilgrimage predominantly undertaken by Hindus. Sabarimala pilgrims can be identified easily, as they wear black or blue dress. They do not shave until the completion of the pilgrimage, and smear Vibhuti or sandal paste on their forehead.
In 1991, the Kerala High Court restricted entry of women above the age of 10 and below the age of 50 from offering worship at Sabrimala Ayyappa Temple during any period of the year. Presently, the Supreme Court of India has taken a petition to review the judgment of High Court and allow entry of women. The Supreme Court hearings are in progress and no decision has yet been made.
The temple is open for worship only during the days of Mandalapooja (approximately 15 November to 26 December), Makaravilakku or "Makara Sankranti" (14 January) and Maha Vishuva Sankranti (14 April), and the first five days of each Malayalam month.
---