Sirsangi Kalika Temple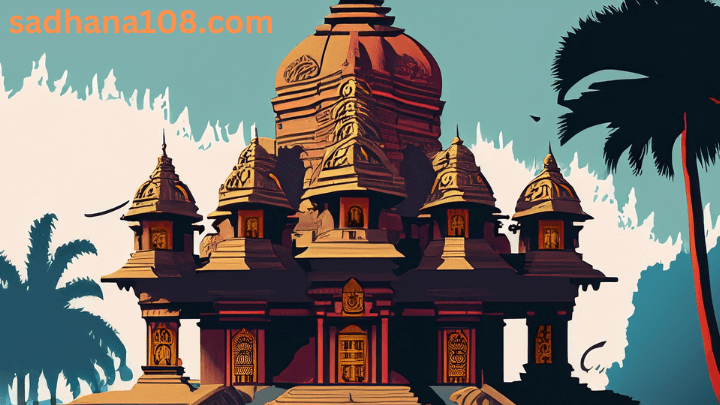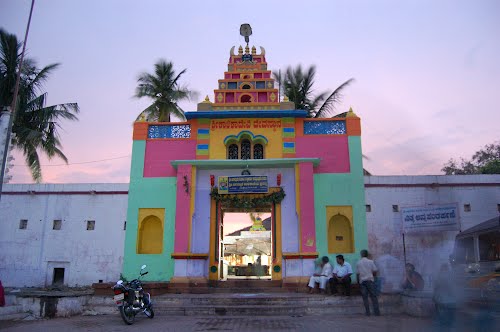 The Sirsangi Kalika Temple is a Hindu temple dedicated to Goddess Kali in a valley in the Shirasangi, Belgaum district in Karnataka, approximately 20 kilometres (12 mi) from Saundatti. The place has temples dedicated to Kalmeshwara and Bhairaveshwara or Kalamma. The Palanquin Festival of Kalamma is held at the Bannimantapa during the Ugadi Festival for five days when about 15,000 people assemble. This temple is known for its historical and mythological importance. Cultural and religious programs are celebrated on the dark-moon day known as Amavasya. One of the major festivals celebrated here is Ugadi.
The place name is mentioned as Rishishringapura, Pirishingi, or Hirishingi in two records from the same place dated 1148 of Jagadekamalla and another dated 1186 of Someshwara IV. It was a noted commercial center.
As per the studies conducted by the department of archaeology, the Sirsangi Kalika Temple might have been constructed during the first century. Sirsangi is a place which is prominent in Karnataka and this is due to the monuments and temples in and around this small village. Earlier this place was known as Pirising but later, during the Medieval era, the name was changed as Hirisingi....
The temple of Shri Kalika Devi in Sirsangi is of mythological significance as its name is mentioned in many Hindu mythologies.
One such myth mentions that a saint by the name of Vrushya Shrunga was involved in penance in Vrushya Shrunga Tapovan, which is currently the place where the temple of Shri Kalika Devi is. However, demons like Narundasur (Naragun da), Bettasura (Betasur) and Nalundasur (Navalagund) disturbed his meditation. Then the goddesses Chikkumbasura (Chikkumbi) and Hirekumbasura (Hirekumbi) killed these demons heeding the pleas of the ascetic Vrushya Shrunga. The goddesses later settled down here and hence Sirsangi Kalika Temple was erected in Shirasangi.
---