Thiruparankundram Temple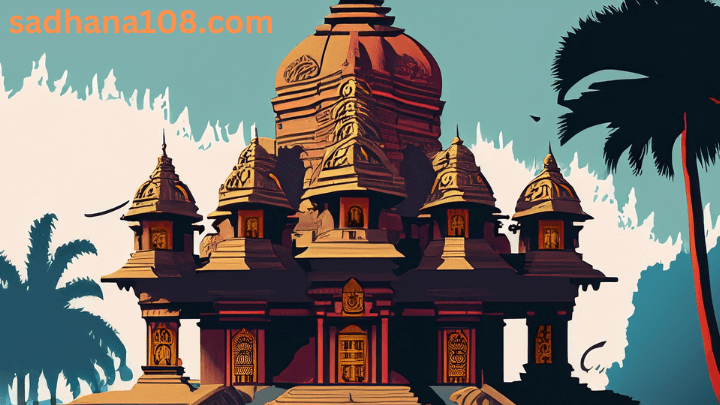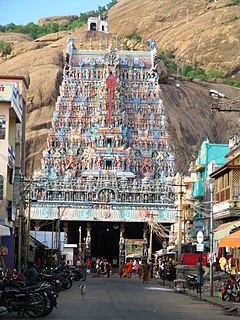 Thiruparankundram Temple is situated on the outskirts of Madurai City, an ancient city of Tamilnadu, dedicated to the deity Lord Murugan, also worshipped by the name 'Lord Subramanyar', God of Tamil Language. Thiruparankundram Temple is a cave temple which is 1050 feet above sea level made out of rock in a hillock. The Rajagopuram (Main Tower) of this temple is found with 7 tiered structures, towering 150 feet high at the entrance of the temple.
Thiruparankundram Temple was built by the king Maravarman Sundara Pandiyan in the 8th century. It is said that Lord Murugan was married to Goddess Deivayanai, daughter of 'Lord Indhra' (King of Heaven) as a bounty of gratitude after the victory of Lord Murugan over the Demon king Surapadma. The celestial marriage of Lord Murugan and Goddess Deivayanai took place at Thiruparankundram. Hence this temple has become a famous adobe of Lord Murugan.
Inside this temple, many sannadhis (sanctums) of various Hindu Gods and Goddesses can be found. The sannadhi (sanctum sanctorum) of God Saneeswaran,one of the Navagrahas (Nine Planets)placed alone without the other eight Grahas which cannot be found in any other temples. Thiruparankundram Murugan Temple is the first among the six adobes (Arupadai Veedu Temples) of Lord Murugan.
---