Jambukeswarar Temple, Thiruvanaikaval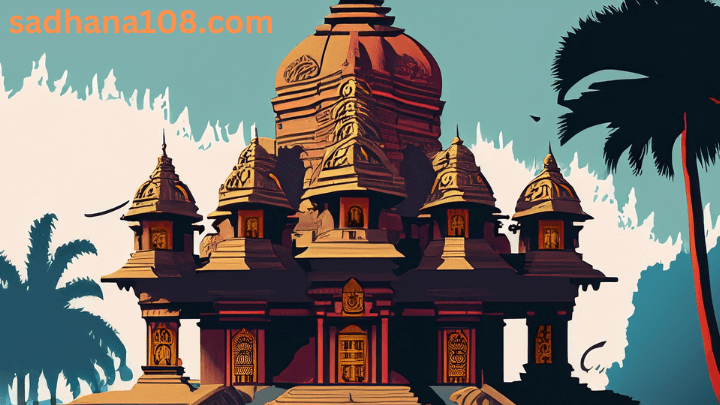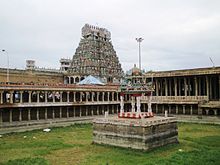 Jambukeswarar Temple, Thiruvanaikaval (also Thiruvanaikal, Jambukeswaram) is a famous Shiva temple in Tiruchirapalli (Trichy), in the state of Tamil Nadu, India. The temple was built by Kocengannan (Kochenga Chola), one of the Early Cholas, around 1,800 years ago. It is located in the Srirangam island, which has the famous Ranganathaswamy temple.
Jambukeswarar Temple is one of the five major Shiva Temples of Tamil Nadu (Panchabhoota Sthalams) representing the Mahābhūta or five great elements; this temple represents the element of water, or neer in Tamil. The sanctum of Jambukeswara has an underground water stream and in spite of pumping water out, it is always filled with water.
It is one of the 275 Paadal Petra Sthalams, where all the four most revered Nayanars (Saivite Saints) have sung glories of the deity in this temple. The temple has inscriptions from the Chola period.
In the third enclosure, there is a coconut grove having a small tank where the festival image of Vaishnavite Srirangam temple used to be brought one day a year. As Akilandeswari worshipped Lord Shiva in this temple, even today at noon the 'Archakar' (priest) dresses like a female and does Pooja to Jambukeswara and 'Ko Maatha' (Cow).The noon pooja is very famous and a host of pilgrims attend it every day. A special variety of black cow, called Karam Pasu is used for the occasion. Annabhishekam to lingam (ablution with cooked rice) is a daily ritual performed in the temple. The temple is one of the hosts for the annual Natyanjali, a festival of classical Indian dance. The temple has also a school for training nadhaswaram, a classical pipe instrument in Tamil Nadu.
There is a legend that Parvathi worshipped Shiva here and installed the idol in the sanctum. Following the legend, a priest performs the pooja everyday. It is believed that Adi Sankara offered ear rings called Thadanga to Akilandeshwari. There are a total of nine waterbodies associated with the temple.
---