Palani Murugan Temple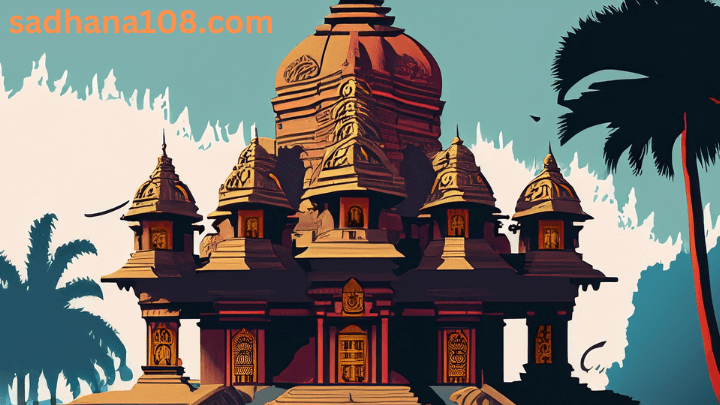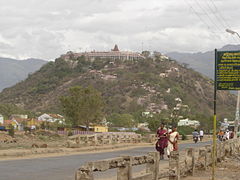 Palani Murugan Temple is one of the Six Abodes of Murugan. It is located in the town of Palani in Dindigul, 100 kilometres (62 mi) southeast of Coimbatore and northwest of Madurai in the foot-hills of the Palani hills, Tamil Nadu, India. Palani temple is considered synonymous with Panchamirtam, a sweet mixture made of five ingredients.
As per Hindu legend, Sage Narada visited the celestial court of Shiva at Mount Kailash to present to him a fruit, the gyana-palam (literally, the fruit of knowledge). He decided to award it to whichever of his two sons first circled the world thrice. Accepting the challenge, Karthikeya started his journey around the globe on his mount peacock. However, Ganesha, who surmised that the world was no more than his parents Shiva and Shakti combined, circumambulated them and won the fruit. Karthikeya was furious and felt the need to get matured from boyhood and hence chose to remain as a hermit to Palani. The idol of the Muruga in Palani Murugan Temple was created and consecrated by sage Bogar, one of Hinduism's eighteen great siddhas, out of an amalgam of nine poisons or navapashanam.
Other than the steps and sliding elephant way, there is a winch and rope car used to transport devotees uphill. Six poojas performed from 6.00 a.m. to 8.00 p.m and special poojas on festival days the temple, when it is open from 4.30 a.m. As of 2016, the temple was the richest among temples in the state with a collection of 33 crore during the period of July 2015 to June 2016.
---