Pazhamudhircholai Murugan Temple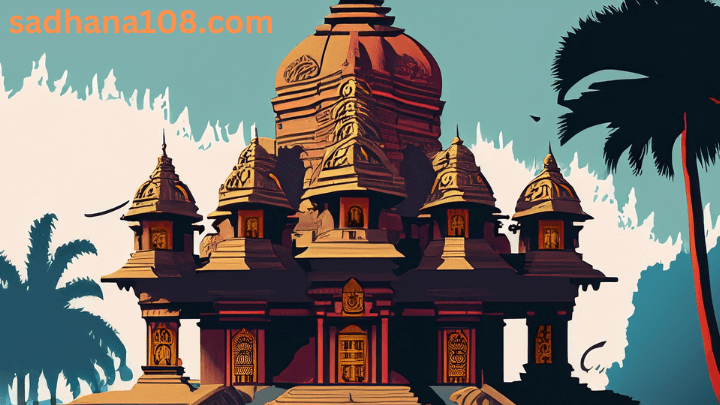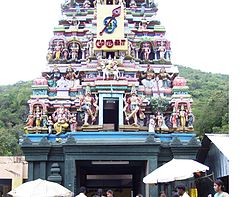 Pazhamudhircholai Murugan Temple is a Hindu temple, located about 25 kilometres north of Madurai, India atop a hill covered with dense forests. One of the six important abodes (Arupadaiveedu) of Lord Muruga, it is close to the Vishnu temple of Azhagar Kovil. It is said that the Azhagar Kovil was the actual temple for the main deity of the temple, and the deity was later shifted or relocated to Pazhamudhircholai Murugan Temple during Thirumalai Nayak's rule in Madurai.
The great Tamil poet and saint Avvaiyar was tested by Lord Muruga at the Pazhamudhircholai Murugan Temple. In an episode of Divine Play with Avvaiyar, one of the most famous devotees of Lord Muruga, the Lord enacted the following drama. One day Avvaiyar became tired while traveling under the hot sun and sought refuge under the shadow of a fruit tree, hungry and thirsty, when a boy who sitting on the tree asked her whether she wanted fruits from the tree. When Avvaiyar told him that she did, the boy asked Avvaiyar whether she wanted roasted fruits or unroasted fruits. Avvaiyar who was a famous Tamil poet and incredibly knowledgeable litterateur scoffed silently at the very thought of the existence of a "roasted fruit" and decided that the boy didn't have knowledge even about a fruit. However, tired as she was, she decided that she didn't want to argue with the boy and asked him to pick unroasted fruits for her, which the boy then proceeded to do. Several fruits fell out of the tree and Avvaiyar picked them up,blowing on them to remove the sand. Smiling, the boy asked Avvaiyar if she was blowing on his "roasted fruits" to cool them down.
Avvaiyar was astonished as to how a small village cowboy could have played such an intelligent drama. Blowing on the fruit to remove the sand was indeed poetically comparable to an attempt to cool "roasted fruits". Humbled by the immense poetic knowledge and clever wordplay of the boy, Avvaiyar begged the boy to reveal his true identity, unable to reconcile herself with the fact that a simple cowherd could have such profound thoughts. The boy then disappeared and in his place, Lord Muruga appeared. Avvaiyar, stunned to find herself in Divine Company, bowed in obeisance and realising the infinite nature of knowledge, prayed to Lord Muruga to bless her and continue bestowing his Infinite Grace on her to aid her virtually endless quest for knowledge.
---