Thiruchendur Murugan Temple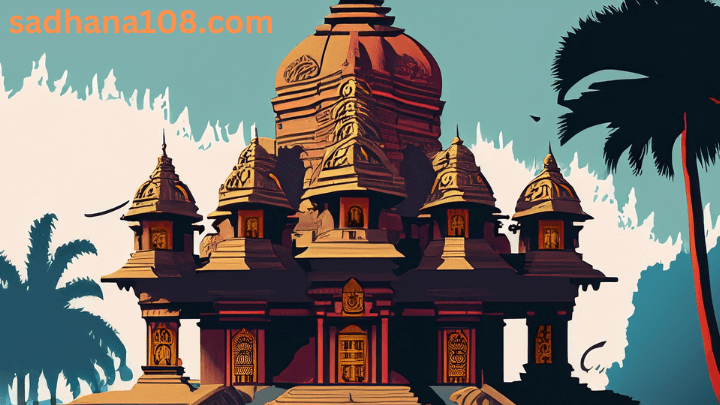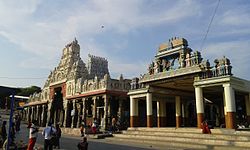 Thiruchendur Murugan Temple is an ancient Hindu temple dedicated to Murugan situated in Tamil Nadu, India. The puranic name or historical name for this temple is Jayanthipuram. It is also one of the Arupadaiveedu, the six major abodes of Murugan. It is the only one among the six sacred temple complexes to be situated near the sea shore.
Thiruchendur Murugan Temple is one of the largest temple complexes of India and it is one of the most visited temple complex in India. This temple is the fourth Hindu temple in Tamil Nadu to get ISO certification.
It is located in the eastern end of the town Thiruchendur in the district of Tuticorin, Tamil Nadu, India. It is 60 km south-east of Tirunelveli, 40 km from Tuticorin and 75 km north-east of Kanyakumari.The temple complex is on the shores of Bay of Bengal.
Early Cankam poetry refer to the Murugan seashore shrine at Tirrucciralaivay, which is thought to refer to the Thiruchendur Temple. The earliest existing inscription at the Thiruchendur Murugan Temple is sated 875 AD, and talks about a Pantiyan called Varekuna Maran. The Murugan temple at Thiruchendur was occupied by the Dutch East India company between the years 1646 to 1648, during the course of their war with the Portuguese. The local people tried during these 2 years to free their temple, with several futile attempts. The Dutch finally vacated the temple on orders from the Naik ruler. The Dutch removed some idols when they vacated the temple, which were returned after many negotiations with the Madurai Naikaar in 1651. In 1868, 3 priests led a movement to rebuild the temple, and collected funds for the same.The rebuilt temple was consecrated in 1941. A further gopurram was added and consecrated in 1971
---