Thillai Nataraja Temple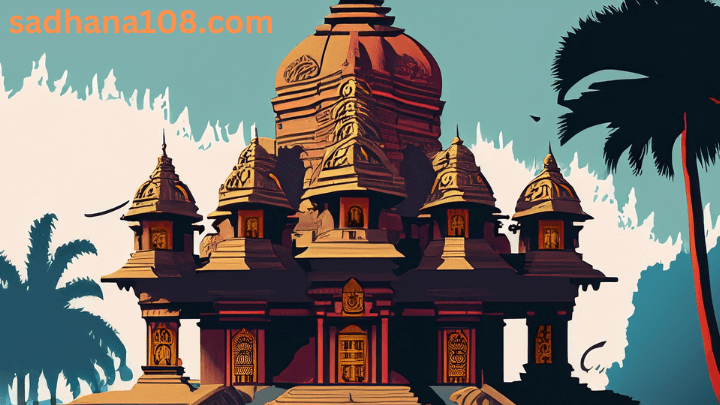 Thillai Nataraja Temple, Chidambaram or Chidambaram temple is a Hindu temple dedicated to Lord Shiva located in the town of Chidambaram, Cuddalore District, East-Central Tamil Nadu, South India. The temple is known as one of the foremost of all temples (Kovil) in Shaivism and has influenced worship, architecture, sculpture and performance art for over two millennium. It is also famous for the annual Natyanjali dance festival on Maha Shivaratri. The Sangam classics list chief architect Viduvelvidugu Perumthachchan as directing an early renovation of the shrine.
A major shrine of Lord Shiva worship since the classical period, there have been several renovations and offerings to Chidambaram by the Pallava, Chola, Pandya, Vijayanagara and Chera royals in the ancient and pre-medieval periods. The Thillai Nataraja Temple as it stands now is mainly of the 12th and 13th centuries, with later additions in similar style. Its bronze statues and stone sculptures depicting various deities and the famous Thillai trees (Excoecaria agallocha) of the surrounding forest reflect the highpoints of early Chola and Pallava art while its famed gold plated gopuram towers are medieval structural additions by the royals Aditya I, Parantaka Chola I, Kopperunchinga I, Krishnadevaraya and Jatavarman Sundara Pandyan. King Kocengannan Chola was born following prayers his parents offered at the temple and later in his life he refined its structure.[4][5][6] The shrine gave the town its name.
The deity that presides here is  Thillai Koothan (Thillai Nataraja - Shiva, The Lord of Dance). Chidambaram is the birthplace of the sculpture and bronze image representation of Lord Shiva as the cosmic dancer, a Tamilian concept and motif in Chola art that has since become notable as a symbol of Hinduism. The shrine is the only Shiva temple to have its main deity represented in this anthropomorphic form, as the supreme being who performs all cosmic activities. The consort deity here is Sivakami Amman (form of Amman - mother goddess and female energy). Two other forms of Lord Shiva are represented close to this in the vimana (inner sanctum) of the temple - as a crystallised lingam - the most common representation of Lord Shiva in temples, and as the aether space classical element, represented with empty space and a garland of fifty one hanging golden bilvam leaves (Aegle marmelos).
Lord Shiva is captured in pose as Nataraja performing the Ananda Tandava ("Dance of Delight") in the golden hall of the shrine Pon Ambalam . The sculptures of Chidambaram inspired the postures of Bharatha Natyam. The Thillai Nataraja Temple is admired for its five famous halls (ambalam or sabhai), several grand smaller shrines to the Hindu deities Ganesh, Murugan, Vishnu and Sivakami Amman which contain Pandyan and Nayak architectural styles, and for its endowment from many water tanks, one of which links it to the Thillai Kali temple.
---