How Devendra Fadnavis is aiding Christian schools while closing down Hindu schools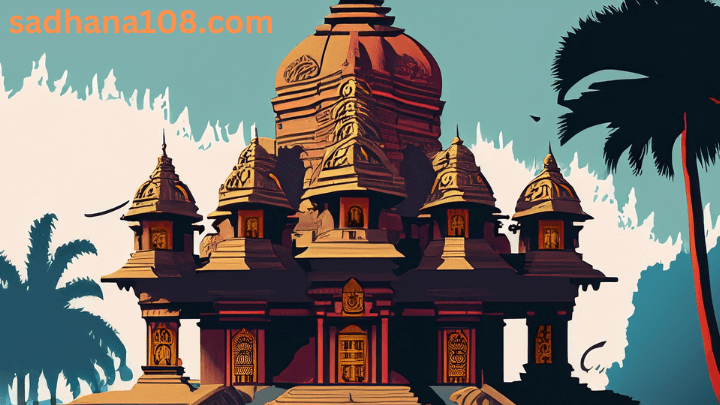 Something sinister is cooking in Devendra Fadnavis's Maharashtra. While Mr. Fadnavis has his RSS credentials to show it appears that he is working tirelessly to help Christian schools prosper in his country while he is actively shutting down thousands of Hindu schools.
[caption id="attachment_1555" align="aligncenter" width="511"]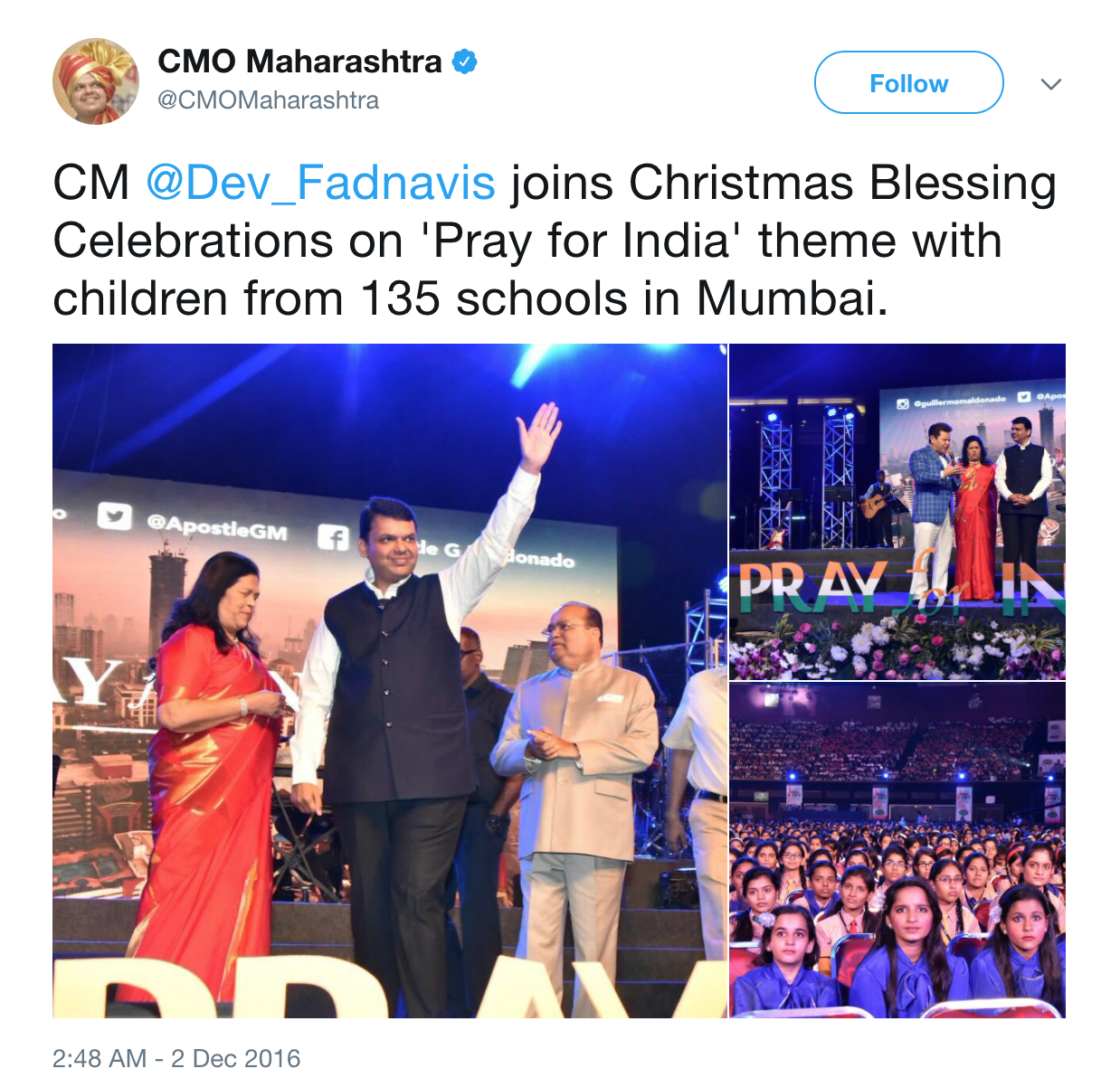 Devendra Fadnavis promoting christianity[/caption]
Fadnavis' own kid studies in a Christian school that is exempt from RTE. On other hand Fadnavis is using RTE to target and shutdown Hindu schools. In the above picture he is promoting "Pray for India", a missionary program in schools that are aided by government.
The person praying next to Devendra is a well known missionary targeting children in India for conversions.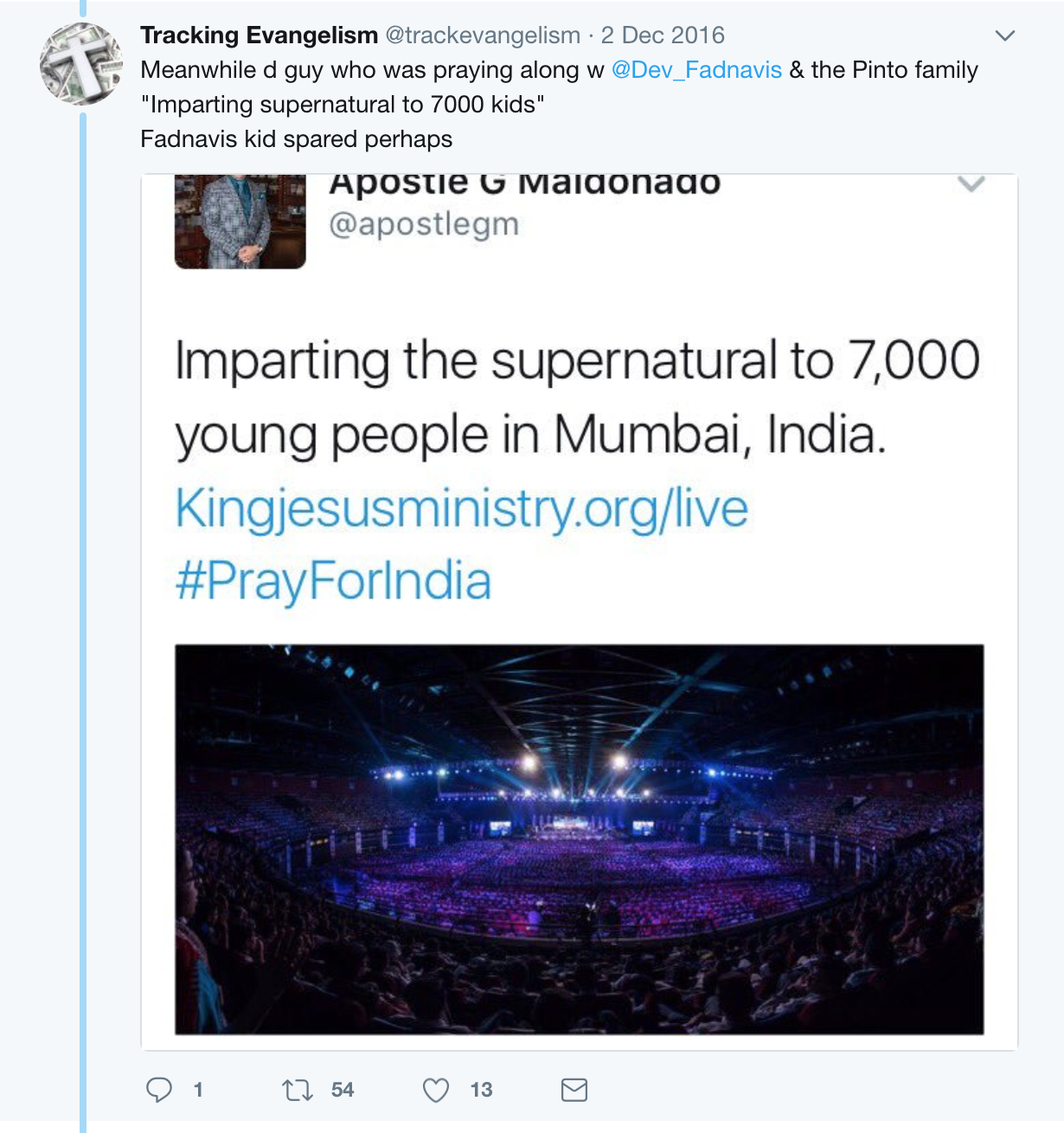 ---