Bagalamukhi Temple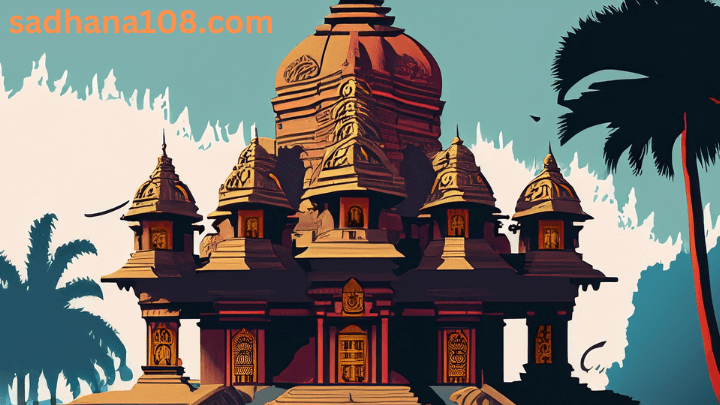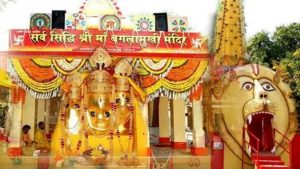 Goddess Bagalamukhi is one of the 10 Mahavidyas found in Hinduism. Bagalamukhi Temple is situated in the district of Kangra and is devoted majorly to her worship.Baglamukhi is derived from two words. Bagala meaning Bride and Mukhi meaning having a face which has the power to control.
The Goddess likes yellow colour hence the temple has also been painted in the same colour. Apart from that even the devotees visiting have to dress up in the same colour. The Prasad offered to the Devi also needs to be yellow in colour. There are also many other temples devoted to the deity. These are located in Aligarh, Hardwar, Ludhiana, Sameli, Raigarh and Tewar.
There are many festivals celebrated in the temple of Bagalamukhi. This includes the 9 days Navratri festival and even the Guru Purnima. Even during Vasant Panchami special Puja and arti are organized in the Temple to start beginning of any auspicious event.
It is believed that once a very severe storm engulfed the Earth. All the Gods were appalled by the situation and did not know what to do. All the Gods gathered in Saurashtra to discuss what is to be done. That is when Goddess Bagalamukhi came out of Hardwar Sarovar and calmed the storm down. From that day onwards her devotees started worshipping her as Goddess Bagalamukhi.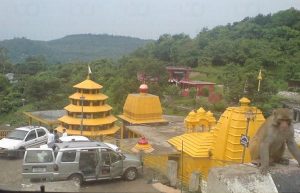 It is said that this temple is from the era of the Pandav's. Earlier saints worshipped her to gain control over negative emotions like lust and greed. Nowadays people worship her when they want win elections or court cases. Priests at Bagalamukhi perform a special Tantrik havan at 4:00 am for gaining victory over enemies.
Bagalamukhi is also known as Pitamabara Devi and it is believed that she can turn everything into its opposite. She has the capacity to turn speech into silence, knowledge into ignorance, power into impotence and defeat into victory. A visit to the Bagalamukhi Temple in Kangra will remove all the obstacles of your life and open new avenues of knowledge for you.
---